The orchestra announced the departure of the former Time For Three violinist who became one of the youngest concertmasters when appointed in 2007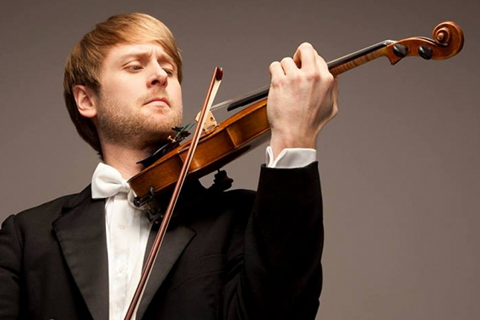 The Indianapolis Symphony Orchestra has announced the resignation of its concertmaster, Zach DePue. His departure is effective immediately, with a spokesperson confirming that 'his duties with the orchestra are complete for the season' as 'he does not typically perform on our summer concerts'.
DePue joined the orchestra as concertmaster at the age of just 27 in 2007, and kept a parallel career with the group Time For Three, a crossover classical trio which he founded with fellow Curtis Institute students. He left the group to focus on his orchestral work in 2016.
In a statement released by the orchestra, DePue said: 'It's been an extraordinary honor to be part of the Indianapolis Symphony Orchestra.
'I am grateful to have shared the musical experience with countless audiences who appreciate how transformative music can be and how it enriches and enhances our lives. For any musician, aficionado or casual music fan, you know music provides a pathway for creativity and inspiration. I'm looking forward to seeing where new journeys take me.'
'Zach's musical talent has been well known by fans near and far,' said orchestra CEO James Johnson. 'We wish Zach the very best.'
According to the statement, the orchestra has not yet begun its search for a replacement.