He takes up the post of head of music and learning following a leadership role at Morley College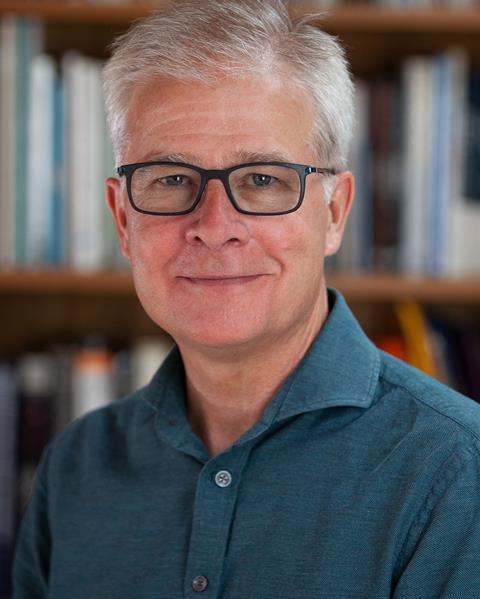 Benslow Music have announced that violist Dr Peter Collyer has been appointed to the role of head of music and learning. He takes over the role from Dr Christopher Roberts.
Collyer trained at the Royal College of Music, and has forged a career viola player specialising in historical performance and in performance studies in the field of higher education. He has performed with many UK orchestras and ensembles including Bournemouth Symphony Orchestra, BBC Concert Orchestra, Royal Philharmonic Orchestra, English Concert, Orchestra Révolutionaire et Romantique, La Serenissima, London Handel Orchestra, English Baroque Soloists, the Academy of Ancient Music and The Dunedin Consort, and he has been involved in numerous CD recordings.
He has previously held higher education posts of head of performance and early music studies at University of Southampton and head of music performance at Oxford University. He has taught at both the Guildhall School of Music and Drama and Trinity Laban Conservatoire and was head of music and the performing arts at Morley College.
Collyer says, 'I have always admired Benslow Music, with its wonderful reputation for music making opportunities and outstanding programme of public concerts, and therefore it's a huge honour to be joining the team at this time. I'm very much looking forward to working with my colleagues here to build on Benslow Music's long and impressive history, to meet the challenges of the coming years to ensure that an even wider range of people can be inspired by making music at Benslow.'
Benslow Music was originally founded in 1929 by Mary Ibberson as the first Rural Music School (RMS) with the aim of providing music teaching for beginners and for lifelong learners in rural areas. Today, Benslow Music Trust runs over 220 immersive music courses every year for around 3,000 adult students. Over 30 concerts are staged annually in the purpose built recital halls on site and the loan scheme has over 800 instruments available for talented youngsters to borrow through its sister charity, the Benslow Music Instrument Loans Scheme.
Read:Strings Courses: Karen Vaughan, violin
Read: Rosalind Ventris appointed University of Oxford director of performance