The violist will start the role in September 2021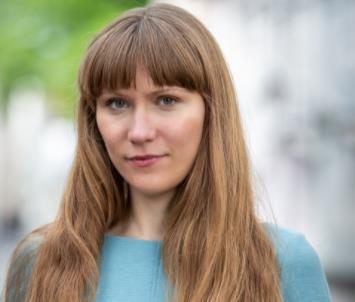 Violist Rosalind Ventris has been appointed as the new director of musical performance and performance studies at the Faculty of Music, University of Oxford. She takes up the position from Dr Peter Collyer who served as interim director of performance for the 2020-21 academic year. Ventris will work with students on the Faculty's examined performance modules as well as coordinating performance opportunities for students across the Faculty.
Ventris leads an international career as a soloist, chamber musician, teacher and researcher. Much of her work celebrates repertoire outside of the traditional musical canon. She recently recorded a solo album of 20th and 21st-century works for solo viola written by women composers as well as the premiere recording of Florence Price's Piano Quintet in A minor with the Kaleidoscope Chamber Collective, of which she is a member.
Prior to her current role, she was an Edison Fellow at the British Library Sound Archive from 2018-19 and taught at the Royal Irish Academy of Music in Dublin for several years. She is the artistic director of the Cowbridge Music Festival in Wales.
Her appointement coincides with the development of the Stephen A. Schwarzman Centre for Humanities, which will give Oxford's humanities a new home with brand new academic, exhibition and performance spaces. Ventris states, 'I'm absolutely delighted to be joining the vim and vigour of musical life at Oxford as Director of Musical Performance and Performance Studies. Joining the Faculty in this role presents a singularly stimulating and challenging opportunity. There is enormous potential to build connections and spark new ideas between the many different communities across the city and University, particularly as we look towards the opening of the Schwarzman Centre. I look forward to working with my esteemed colleagues in the Faculty and colleges to showcase and develop student performance at the highest level.'
Read: Violist Rosalind Ventris and conductor Joseph Fort announced as Artistic Directors of the Cowbridge Music Festival
Read: Musical groundbreakers: Ševčík's female pupils