Before you start combing through the string courses listed in this guide, take a look at these suggestions to help find the course that's right for you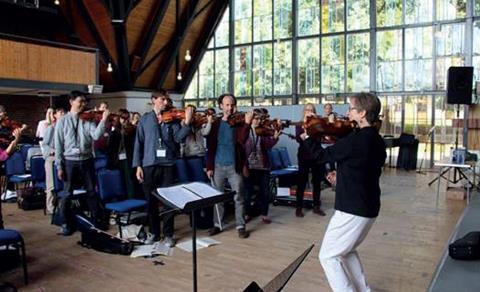 The European String Teachers Association's annual summer course
TEACHING
From establishing the instrument hold to teaching first steps in vibrato and left-hand control, this course offers a grounding in the principles that guided the work of famed teacher and pedagogue Paul Rolland. The faculty includes a number of Rolland's former colleagues and collaborators, including those who have adapted his violin-focused method for other bowed stringed instruments.
Exploring string orchestra repertoire, developing your own teaching curriculum and learning how to give the perfect lesson via Zoom are all on the menu at this week-long course designed for teachers of all levels of experience. There is also a detailed introduction to the methods of Paul Rolland and a session on diversity in string teaching with Kadie Kanneh-Mason.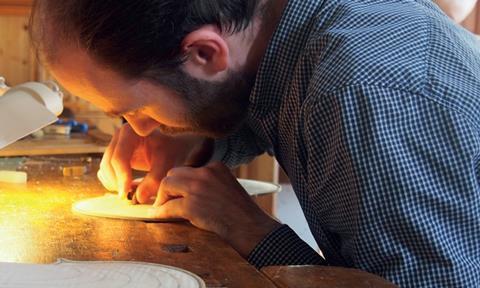 MAKING
Based at the Chicago School of Violin Making, this course is a hands-on exploration of the character and properties of different varnishes. Participants bring two instruments – one in the white and the other prepared with a ground – to varnish alongside course directors Joe Robson, Todd Goldenberg and Marilyn Wallin, who each give an insight into their own work.
Whether you're an experienced amateur luthier or new to the world of instrument making, this course will help you to develop your skills and work towards completing your project. Mixed ability classes are intended to help students learn from each other as well as the experienced tutors, while a range of different woods, fittings and tools are provided for those who do not have their own.
Cremona-based luthier Silvio Levaggi guides participants in this focused four-day cello making workshop. Participants are encouraged to bring along unfinished instruments, which will dictate the focus of the daily workshop sessions and practical demonstrations. Topics covered will likely include arching, plate thicknesses, positioning the bass-bar and the principles of good set-up.


CHAMBER
Established by violinist Sándor Végh in 1972, the International Musicians Seminars at Prussia Cove on the westernmost tip of Great Britain are an institution for chamber musicians and solo players from the UK and beyond. Plans for the 2021 courses are yet to be finalised, but regular faculty includes violinist Gerhard Schulz, violist Thomas Riebl and cellists Steven Isserlis and Ralph Kirshbaum.
Since 1975, the Portland String Quartet has delivered a coaching programme for young chamber musicians at a lakeside campus outside Portland, Maine, just 13 miles from the Atlantic Ocean. Applications are welcomed from ready-formed foursomes as well as those looking for new people to make music with, while a limit of 36 participants ensures each group gets plenty of attention from the Portland players.
Players from the RTÉ ConTempo Quartet lead these seaside weekends of chamber music. Applications are welcomed from trios and quartets as well as those looking to join a group for the weekend. There are two coaching sessions each day, with the evenings set aside for chamber orchestra play-throughs involving all course participants.


ORCHESTRAL
The brainchild of composer and conductor Leonard Bernstein, this month-long course is held each summer in the northern Japanese city of Sapporo. Successful applicants perform a different orchestral programme each week, with masterclasses and chamber coaching on offer, too. Artistic director Valery Gergiev features alongside conductor Marek Janowski, with participants' course fees, accommodation and travel to and from Japan all covered.
CONCERTGEBOUWORKEST YOUNG, NETHERLANDS
A few seasons ago, the Royal Concertgebouw Orchestra set out to play alongside a youth orchestra from each member state of the European Union. The summer course this experience inspired draws together musicians aged 14 to 17 from across the continent for a fortnight of top-level music making. The 2021 course is already fully booked, so you'll need to plan ahead if you want to be in with a chance next year.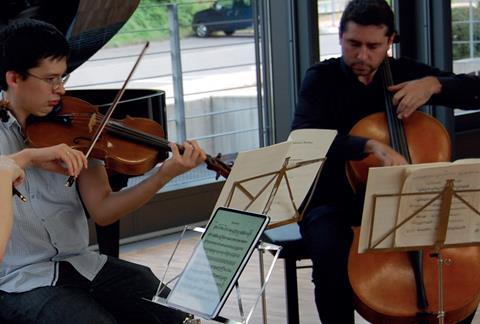 A piano quartet rehearsal at Sommermusik im Oberen Nagoldtal, Germany
VIOLIN
A week at A = 415 led by Hungarian period violinist László Paulik, this course is one of a number focused on early music in the town of Vác, 20 miles from the Hungarian capital. Taught in German and English, it focuses on Baroque composers including Bach, Telemann and Leclair, as well as early Classical chamber repertoire.
Around 50 promising young players arrive in Kronberg each June for a week the elite institution describes as 'a summit meeting of violinists'. Delivered as a series of masterclasses, the 2021 course is open to players born in or after 1993. Three prizes of €5,000 are on offer to those who manage to stand out from the crowd.
This three-day masterclass with soloist Leonidas Kavakos is designed for promising students and those at the start of their career, although there is no age limit for participants. Applications are welcomed from individuals and chamber groups, and one violinist will be selected for a year's further study with Kavakos.


VIOLA
This course is aimed at violists aged 14 to 18 who may be considering further study at music college and a career as a professional musician. Comprising a week of individual lessons, technical classes and masterclass sessions, its faculty is drawn from the Interlochen Academy, the Cleveland Orchestra and beyond.
BENSLOW MUSIC: VIOLA DAY WITH MARTIN OUTRAM, UK
Maggini Quartet violist Martin Outram and pianist Julian Rolton lead this 'friendly and informal' day course, with accommodation available at Benslow's purpose-built campus just 30 minutes from central London. All participants receive tailored advice from Outram with group sessions focusing on instruments and bows, technique and key repertoire.

CELLO
Matt Haimovitz leads this deep dive into some of the best-loved music in the cello repertoire. Aimed at adult amateur cellists aged 30 and over, the course takes place in upstate New York and provides students with one-to-one tuition, faculty and guest masterclasses as well as talks and presentations by Bach experts.
With several courses aimed at a range of age groups (from young children to adults) and technical abilities (beginner to professional), there's something for everyone at the Oxford Cello School. As well as sessions designed to help students with last-minute exam preparation, there's even a course aimed at cello teachers who find themselves called on to teach double bass, too.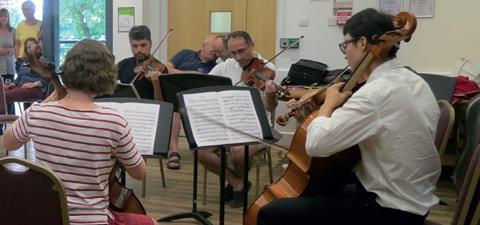 The English Camerata Soloists International Chamber Music Summer School
A 14th-century monastery located in peaceful countryside close to the Dutch border provides the setting for this relaxed programme of technical workshops and one-on-one lessons. The course is led by cellist Scarlett Arts, who has instruments available to hire from her studio in Amsterdam. Non-playing partners and family members are welcome, too.


BASS
Jeff Bradetich and Andreas Bennetzen are among the double bass luminaries who lead this course in the Bavarian Alps, close to the home of German lutherie. As well as providing the usual individual lessons, group masterclasses and orchestral coaching, the course allows participants to borrow a high-quality instrument at no additional cost, helping avoid some of the logistical headaches associated with playing the bass.
With no need to audition, all bassists aged 12 to 21 with at least a year's playing experience are welcome at this five-day event held at Butler University in Indiana. Faculty including Butler University professor David Murray and Indianapolis Symphony Orchestra bassist Robert Goodlett provide coaching on stretching and movement, technique, as well as solo and orchestral repertoire.