Thoughts on studying at Benslow Music's four-day advanced course in the UK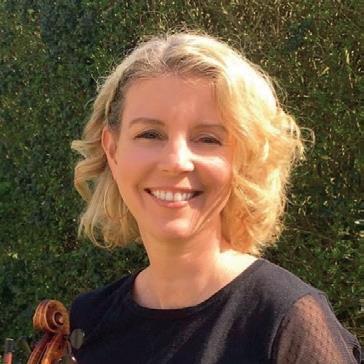 I've been on a few courses at Benslow, but for the four-day advanced course you just bring along some repertoire you've been learning, usually around ABRSM Grade 8 or diploma standard. As well as the course tutor, there's an absolutely fantastic pianist who plays with you, which would be very useful if you were preparing for an exam.
There are usually just a handful of students, and in the morning the teacher will go through an aspect of technique with us, or maybe some scales or technical exercises. Throughout the day there's a mixture of one-to-one lessons and masterclass style sessions where one person performs and the others watch. It's flexible, though, and you don't have to have people there listening if you don't want.
You also have plenty of time to practise between sessions – for me, it would be no good if the course was six hours a day with only 30 minutes free for practice. Sometimes the pianist came and found you, which was a great benefit.
It's a very sociable experience. You all eat together at mealtimes, and there are a couple of hours each evening when you might go for a drink at the bar and chat about all kinds of things. I made some friends on the first advanced violin course who helped me decide to apply for a PhD.
On the first day, the teacher asked us how much practice we did. A few people were spending a couple of hours a day, but many were doing significantly less. It did mean that not everyone was able to get round all the notes of the music they'd brought, but the tutor always had constructive things to say. Adults aren't used to receiving criticism like kids are, so it's really important for tutors to be sensitive to our feelings, which they absolutely were.