'For me, personally, music has been a way to inspire others'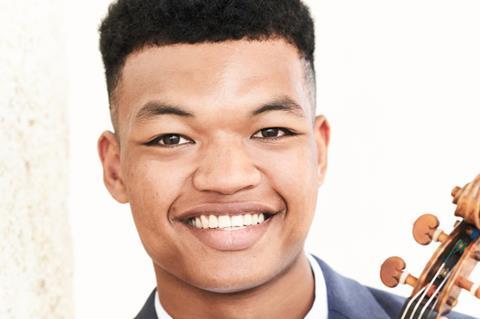 24-year-old violinist Randall Goosby has signed a deal with HarrisonParrott and Primo Artists for joint general management.
Read: Live-streamed concert review: Randall Goosby (violin) Zhu Wang (piano)
Read: Violinist Randall Goosby signs to Decca Classics
Read: New partnership between Music Masters and YCAT gets underway with a new series
A Decca Classics artist since 2020, Randall Goosby aims to make music more inclusive and accessible, as well as bringing the music of under-represented composers to light. Tomorrow marks the release of his debut album for Decca entitled Roots, a celebration of African-American music from spirituals through to present-day compositions.
Highlights of the 2021/22 season include debuts with the Los Angeles Philharmonic under Gustavo Dudamel at the Hollywood Bowl, Baltimore Symphony Orchestra under Dalia Stasevska, Detroit Symphony Orchestra under Jader Bignamini, London Philharmonic Orchestra and Philharmonia Orchestra. He will also appear in recital at London's Wigmore Hall, New York's 92nd Street Y, San Francisco Symphony's Davies Symphony Hall and Boston's Isabella Stewart Gardner Museum.