A YCAT artist will give a session to a KS2 Musicianship class via Zoom once a month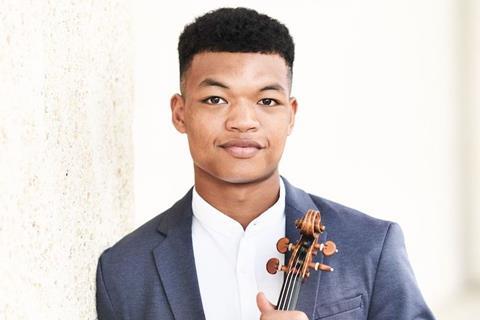 A new partnership between music education charity Music Masters and YCAT (Young Classical Artists Trust) has resulted in a new series of sessions called Meet The Artists.
For this project, a YCAT artist will give a 20-minute session every month in 2020/21 to a KS2 Musicianship class via Zoom, where they will talk about their life and music, and perform music.
The YCAT artists, who will engage with a total of 350 students across the year, will be challenged to design and deliver sessions themselves, with support from the Music Masters team.
The sessions kick off on November 23rd with recorder player Tabea Debus, who has appeared with La Serenissima, the English Chamber Orchestra at Cadogan Hall, and WDR Rundfunkchor at the Funkhausin Cologne.
This development in the partnership follows American violinist, Randall Goosby, being named the inaugural Robey Artist with YCAT in partnership with Music Masters in 2019. The Robey Artist undertakes an ambassadorial role with Music Masters, working closely with the young learners to become a classical role model.
Read: YCAT finalists to receive career support packages
Read: London Music Masters names first organisations signed up to diversity audit tool
Music Masters believe it is important for children to explore music and instruments from different cultures at an early age. They also believe that it is an important part of an artist's development to work within the community and to educate children and young people.
Daf Evans, Senior Learning Manager of Music Masters, said: 'Bringing incredible musicians and our young students together has always been important to us. We're thrilled that YCAT see the valuable role their artists play in inspiring our young musicians. We will also be supporting the artists involved to take the lead in planning and delivering these sessions themselves, and ensure they're even better equipped to bring this type of work into their future music making.'
Alasdair Tait, Artistic Director and CEO of YCAT, said: 'I am so excited about this new opportunity for YCAT artists to engage with and inspire the next generation of young Music Masters. At the heart of our partnership with Music Masters is our strong commitment to fostering meaningful experiences for both the young learners and the artists they are connecting with.'