The Korean-American violinist won the award for Best Instrumental Solo for her recording Alone Together at the ceremony on Sunday night.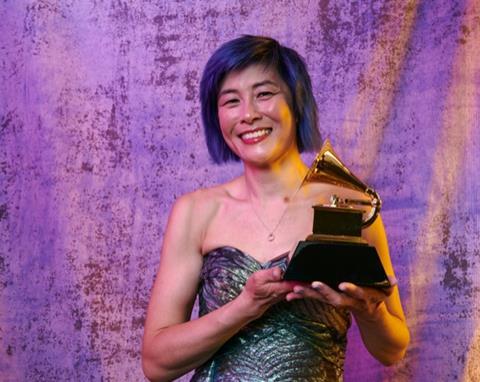 Jennifer Koh has been awarded the Grammy Award for Best Instrumental Solo for her recording Alone Together.
Released by Cedille Records, the album is based on her online performance series of the same name created in response to the coronavirus pandemic and the financial hardship it has placed on many in the arts community. The album features 39 world premiere recordings of new works by established and emerging composers. Koh received the award at the 64th Annual Grammy Awards ceremony held in Las Vegas on Sunday 3 April.
The accolade follows Koh's recent honorary doctorate from the Cleveland Institute of Music, which she received in February this year. A long-time champion of music by underrepresented composers and communities, Koh is the founder and artistic director of ARCO Collaborative, an artist-driven nonprofit that advocates for women and artists of colour in classical music.
The ceremony struck a sombre note this year, with recent events unfolding in Ukraine taking the spotlight during the evening. Ukrainian president Volodymyr Zelenskiy made an appearance via a pre-recorded video, pleading musicians and artists to harness their creativity to spread messages of support: 'The war. What's more opposite than music?
'Our musicians wear body armour instead of tuxedos,' he said. 'They sing to the wounded. In hospitals.'
He continued, 'Tell the truth about war. On your social networks. On TV. Support us in any way you can. Any. But not silence.'