UPDATE: A GoFundMe page in aid of luthier Oleksandr Smykovskyi has now been launched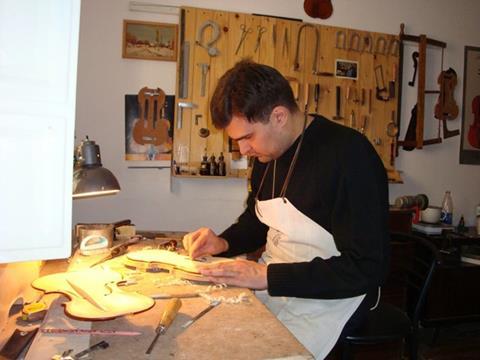 UPDATE: A GoFundMe page in aid of Oleksandr Smykovskyi has now been launched here
A Ukrainian violin maker whose livelihood has been devastated by the ongoing Russian invasion is calling for help.
Oleksandr Smykovskyi was born, raised and lived his entire life in Mariupol, Ukraine, establishing his violin making business in 1996. When the Russian invasion of Ukraine began on 24 February, Smykovskyi was forced to flee his home and workshop.
The eastern city of Mariupol has suffered extensively during the invasion, with reports of over 5000 civilians killed since Russian forces laid siege in February.

'My home and my violin shop are completely destroyed, including all my tools, my woods, all instruments including five new violins in various stages of completion. Like many of my countrymen, I am a now a displaced person, a refugee without any basic belongings or means of livelihood.' Smykovskyi told The Strad.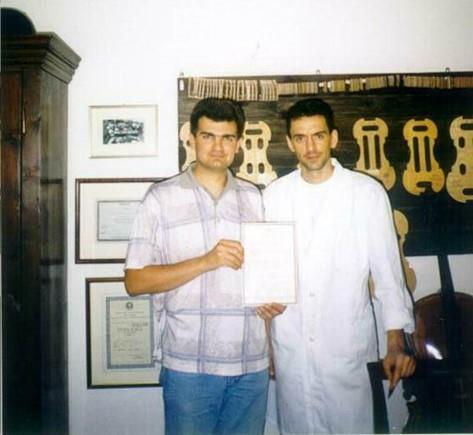 Smykovskyi has been recommended by friends and colleagues to set up a crowdfunding campaign to pay for food and accommodation. He says, 'Initially I resisted this idea as up until now, I was always a proud self-reliant person and never asked anyone for financial assistance.
'Every day I am reminded of the scale of catastrophe and insurmountable challenges to overcome, again and again. Thus, I decided to try crowdfunding'
However, the crowdfunding service GoFundMe is unavailable for users in Ukraine, so Smykovskyi is unable to set up the campaign personally. He is calling upon The Strad's network of violin makers, musicians and classical music lovers to help him in his situation.
Anyone who is able to help Smykovskyi can contact him and donate via PayPal to alex.maker.1210@gmail.com