The Ukrainian musician and professor worked in Austria for the last three decades of his life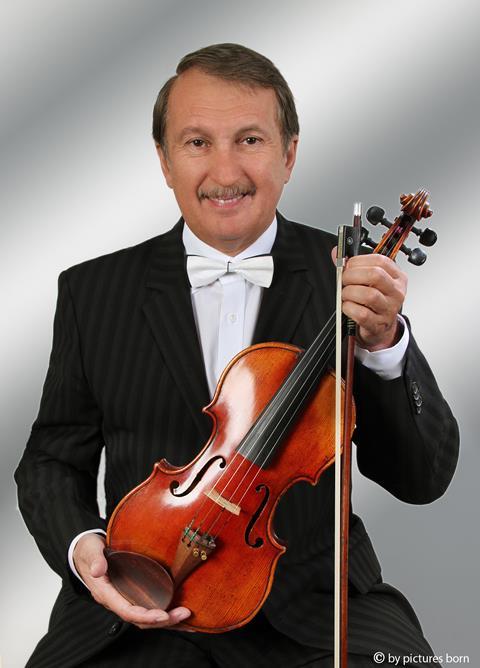 Violinist and pedagogue Arkadij Vinokurow has died aged 72. A soloist and chamber musician, he was highly respected in the music circles of Austria, where he performed and taught for almost 30 years.
Born in 1949 in Kiev, Ukraine, Vinokurow began studying the violin at the Kiev Lysenko State Music Lyceum and later the Kiev Conservatory. After graduating, he entered the Long-Thibaud violin competition in Paris, backed by Leonid Kogan, and the Prague Spring International Music Competition, when David Oistrakh served as his mentor.
In 1971 he gave his first concert as soloist with the National Philharmonic of Ukraine, where he performed many times afterwards. In 1987 he was appointed chief conductor of the Kiev Chamber Orchestra, but in 1992 relocated with his family to Austria where he became closely associated with new Austrian music; he gave the world premieres of works by composers such as Gunter Waldeck, Rudolf Jungwirth, Erland Maria Freudenthaler and Erik Freitag. He also played with the Vienna Philharmonic Orchestra, touring to Switzerland, Turkey and France, and was first violinist of the Arte Viva Quartet.
As a teacher, in 1979 Vinokurow became a visiting professor at Finland's Tampere Conservatory in Finland. On moving to Austria he became a sought-after professor at the Bruckner University in Linz. He gave masterclasses in Japan, Poland, Israel, Finland and Slovakia and sat on the jury at several national and international competitions. In his later years, Vinokurow was awarded Austria's Cross of Honour for science and art.
Read: Violinist and Tafelmusik music director Jeanne Lamon has died aged 71
Read: Cellist Victor Simon has died
Read: Obituary: professor and cellist Tao Song 1932-2021
In the below video, Arkadij Winokurow performs the third movement of Vivaldi's Concerto for two violins & orchestra in A minor RV522 with Boris Kuschnir and the Metropolitan Kammerorchester Wien, conducted by Charles Prince: