The Brazilian musician suffered a sudden heart attack at the age of 48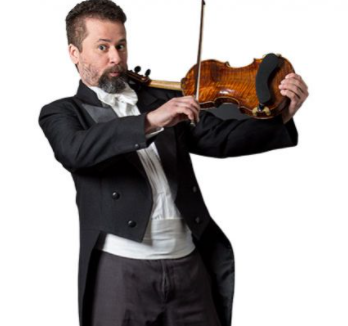 Brazilian violinist Gustavo Menezes has died suddenly of a heart attack. He was 48.
Menezes was a violinist in the Orquestra Petrobras Sinfônica and the Orquestra Sinfônica do Theatro Municipal (OSTM). In a statement on Facebook, OSTM stated, 'He was known to be a sweet, helpful, calm speaking friend. Music to him was truly a passion'
The youngest of five brothers in a musical family, Menezes began his musical studies with his father. His eldest brother is international cellist Antônio Meneses, while his other three brothers Edward, Ricardo and João are members of OSTM.
Read: Violist Vladimir Mendelssohn has died
Read: Violist Phillip Magnuson has died