The Polish concertmaster and soloist lived to the age of 68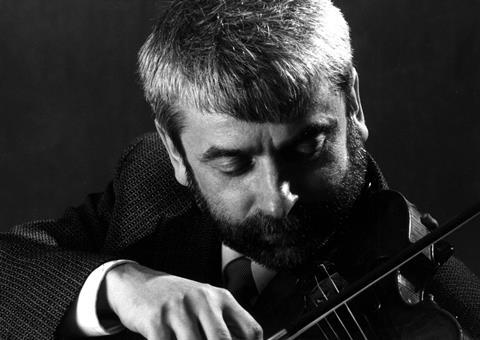 Polish violinist Jan Stanienda has died at the age of 68.
Born in 1953 in Bytom, Stanienda studied at the Chopin Academy of Music in Warsaw. He was a member of the Polish Chamber Orchestra since 1975, becoming concertmaster and soloist in 1977. In 1976 he was a prizewinner at the Niccolo Paganini International Violin Competition in Genoa. He was also concertmaster of Sinfonia Varsovia from 1986-1990. He led the Orchestre de Chambre National de Toulouse, conducting the orchestra in the January 1 1992 Concert for Peace in Dubrovnik with soprano Barbara Hendricks. In 1998 he performed in Atlanta's Spive Hall at the gala concert on the occasion of Poland joining NATO. In 2006 he received the Wroclaw Music Award.
He performed and collaborated with many distinguished musicians, such as Yehudi Menuhin, Maurice André, Michala Petri, Wanda Wiłkomirska, Krzysztof Jakowicz, János Starker, Barbara Hendricks, Maurice Bourge, Lidia Grzanka-Urbaniak, Guy Touvron, Andrei Gridchuk, Grzegorz Nowak, Tadeusz Wojciechowski and Krzysztof Jabłoński. Stanienda performed at several international venues, including Carnegie Hall in New York, the Berlin Philharmonie, Amsterdam Concertgebouw, Auditorio Nacional de Música in Madrid, Barbican Centre and Royal Albert Hall in London (BBC Proms), and Santa Cecilia in Rome.
An extensive recording artist, he recorded with Aperto, Linn Records, Pavane, Kos Warsaw Records and DUX. He was the creator and artistic director of the Wroclaw Chamber Music Festival 'Arsenal Nights'. Members of the festival's orchestra stated, 'Although we are filled with pride and happiness that fate brought us together, today we are truly weeping and saying goodbye to him, immersed in sadness and mourning'
Read: Sentimental Work: Tim Kliphuis
Read: Violinist Igor Oistrakh has died