The early music specialist was also a teacher at Canada's Royal Conservatory of Music and the University of Toronto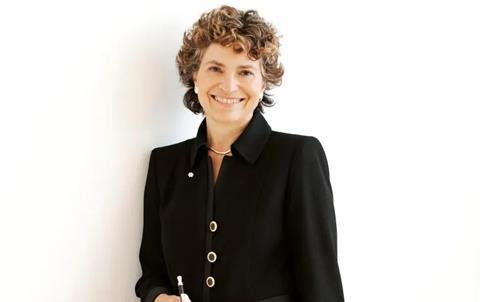 Jeanne Lamon, violinist and early music specialist, died on 20 June at the age of 71. She was best known for her long association with the Baroque orchestra Tafelmusik, where she spent 33 years as its music director, from 1981 to 2014, during which time the Canadian group became one of the most celebrated early music ensembles in the world. Lamon remained its chief artistic advisor until 2017.
Born in 1949 in New York, Lamon began studying the violin aged seven. Having gained a bachelors degree in violin from Boston's Brandeis University, studying with Robert Koff, she moved to the Netherlands to learn with Herman Krebbers of the Concertgebouw Orchestra. Her time studying with Sigiswald Kuijken led to her interest in early music, which she pursued on returning to the US. In 1974 she became the first violinist to win the Erwin Bodky Award for excellence in the performance of early music.
Having made two guest appearances with Tafelmusik, which was founded in 1979, Lamon was offered the post of music director in 1981. She relocated to Toronto in the same year. Under her leadership, the orchestra made more than 60 recordings, launched many successful international tours and created innovative programmes such as the 2012 Galileo Project, performing Monteverdi, Vivaldi, Bach and Handel against a backdrop of images from the Hubble Space Telescope. The ensemble received the 1996 Echo Klassik award for orchestra of the year, and won nine Juno Awards from the Canadian Academy of Recording Arts and Sciences.
Lamon also taught at Toronto's Royal Conservatory of Music and the University of Toronto, and received an honorary doctorate from York University in 1994. She was given the Canada Council's Molson Prize in 1998 for lifelong commitment to the arts; was named musician of the year by the Toronto Musicians' Association; and was appointed member of the Order of Canada in 2000.
In later life, Lamon was also artistic director of the Health Arts Society of Ontario, an organisation dedicated to providing concerts to people in retirement homes and long-term care.
'Jeanne was an amazing and gifted leader who greatly inspired me and many colleagues around the world,' said Citterio. 'She remains and will always be an integral part of our wonderful organisation because we are the fruit of her tireless passion and tenacity. We are heartbroken to have lost her, but the memory of her smile, laughter, and unbridled creativity will console and uplift us. Jeanne lives on in our music, and every note that Tafelmusik plays will be dedicated to her memory.'
'Today, Tafelmusik is missing a special light, one that shone brightly for so many years in our ensemble and organisation,' said executive director Carol Kehoe. 'Jeanne was an extraordinary individual – ahead of her time. She was a passionate musician who was totally engaged with the donors, subscribers, volunteers, and funders who supported her 'baby' – a Baroque ensemble that grew into a world-recognised powerhouse.'
In this video, Jeanne Lamon performs with Tafelmusik in Vivaldi's Concerto in A major for two violins, op.3 no. 5:
Photo: Sian Richards