The two-month event in the North German region will take place in a slimmed-down form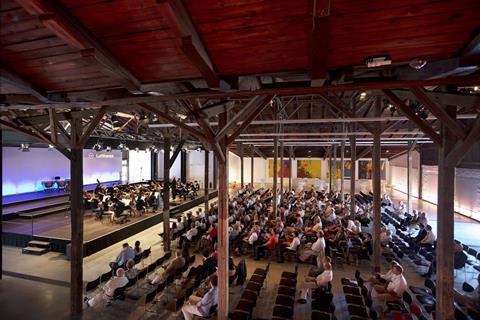 The Schleswig-Holstein Music Festival has announced a programme of 100 events to take place in July and August. Some will be broadcast online, some on TV, and some will be performed to live audiences. The festival was originally scheduled to take place from 4 July to 30 August.
Organisers said that the programme would be designed in order for changes to be implemented as quickly as possible, and announcements would be staggered. The intention is to retain themes such as the festival's retrospective of composer Carl Nielsen's works, and the soloist portrait of haprist Xavier de Maistre. One major concert on 5 July will involve violinist Janine Jansen and cellist Sol Gabetta, along with Martin Grubinger (percussion), Avi Avital (mandolin), Sabine Meyer (clarinet) and members of the NDR Elbphilharmonie Orchestra under chief conductor Alan Gilbert. The event will be recorded without an audience and will be broadcast on the 3sat channel at 8.15pm.
Read: A Celebration of Aldeburgh Festivals runs from 12 June
Read: Dresden Music Festival to take place as Livestream event

Read: Sheku Kanneh-Mason wins Rheingau Music Festival award
'This 'Summer of Possibilities' will be a completely new and exciting experience for artists, the public and the festival organisers,' said festival director Christan Kuhnt. 'While we usually plan with a lead time of two years, we must now keep as flexible as possible In this time of uncertainty, Planning with the many outstanding artists was both a comfort and an incentive for us.' The original concert programme would have had 217 events over the two-month period.