Performances by the LSO, Steven Isserlis and the Heath Quartet among the first to welcome spectators since late last year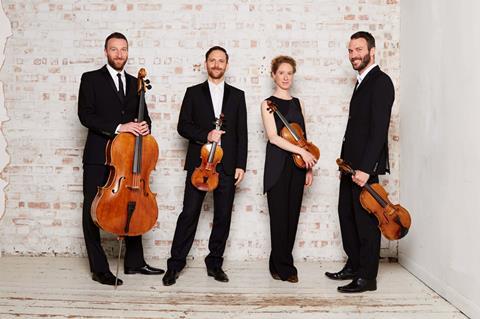 The easing of lockdown restrictions in the UK this week has seen audiences return to live music events for the first time since late last year.
Venues in England are now permitted to operate at 50% capacity up to a maximum of a thousand audience members, with similar restrictions across Scotland, Wales and Northern Ireland.
Cellist Steven Isserlis and violinist Iréne Duval were among the first to perform under the new system at London's Wigmore Hall, which has also hosted a marathon series of free live-streamed recitals. Upcoming Wigmore highlights include performances by the Elias, Doric and Heath quartets, as well as the 12 Ensemble and violinist Tasmin Whaley Cohen.
The Heath Quartet will also play the first half of a complete Beethoven cycle to a live audience at the Bath Festival this week, with the set completed by the Carducci Quartet later in the month.
Read Wigmore chief counts cost of live streaming
Read Barbican to bring back concerts for socially distanced audiences
Read Wigmore Hall unveils programme of 40 live-streamed concerts
Many orchestras and larger ensembles have adopted a model of a matinee followed by an evening performance in an attempt to reach larger numbers of people amid limits on audience sizes. This was how the London Symphony Orchestra and conductor Simon Rattle marked their return to London's Barbican Centre on Tuesday, repeating their programme of Britten, Fauré and Dvorak for two sets of spectators.
Music lovers returning to the concert hall for the first time since early 2020 will also notice that social distancing measures mean the majority of events do not include an interval. This is also the case for longer performances, such as Opera North's run of Beethoven's Fidelio at venues in Leeds, Salford and Nottingham in June.
While this week marks an important step towards normality for musicians and audiences alike, few if any venues will be able to operate sustainably at 50% capacity.
Focus will now shift to 21 June, the date the UK government has given for the provisional lifting of all remaining restrictions, including the social distancing rules that limit audience sizes. However, a government source yesterday said that concerns over the so-called Indian variant of Covid-19 meant this had 'close to nil' chance of going ahead as planned.