Violinist Nicola Benedetti and ex-chief executive of Glasgow Life Bridget McConnell have been appointed as honorary president and vice president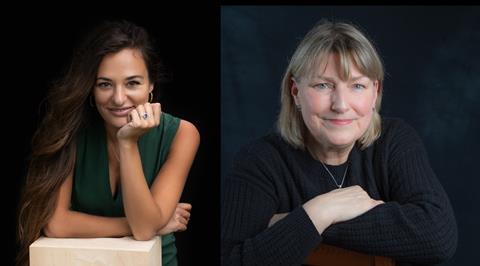 Royal Conservatoire of Scotland (RCS) has appointed Nicola Benedetti as honorary president and Dr. Bridget McConnell as an honorary vice president.
In a statement, professor Jeffrey Sharkey, principal of the RCS said, 'The Royal Conservatoire of Scotland is extremely lucky to have outstanding international cultural leaders and role models who are passionate and knowledgeable advocates for the power of the arts. I'm thrilled and proud to have them as part of our community.'
Both Benedetti and McConnell will hold their historical roles for five years. During this time, they will become ambassadors to the conservatoire, taking part in a variety of tasks. Benedetti's first duty will be to address the graduates of 2020 and 2021 as they return on 6 July to celebrate their graduations after the pandemic.
Already the recipient of nine honorary degrees, director designate of the Edinburgh International Festival and a commander of the Order of the British Empire (CBE), Benedetti commented: 'It is such an honour to be appointed honorary president of the Royal Conservatoire of Scotland as it celebrates its 175th anniversary and to follow such an illustrious list of people in this role. Institutions that nurture the highest excellence have a vital role to play in the future of Scotland.'
McConnell CBE has been a passionate advocate for the role of culture in the lives of individuals and cities in Scotland. Retiring last month as chief executive of Glasgow Life, McConnell has played a significant role in projects such as the £35m refurbishment of Kelvingrove Riverside Museum and the £113m Emirates Arena.
On receiving the role McConnell said: 'I am delighted and deeply honoured to be appointed as honorary vice president of the Royal Conservatoire of Scotland, an organisation I hold in the highest esteem and love dearly for the life-affirming role it plays in our higher education and cultural sectors and society more widely. I am also thrilled that Nicola Benedetti will be taking on the role of honorary president and look forward to supporting RCS over the coming years.'
This year marks the 175th birthday of the conservatoire which has seen famous alumni including composer Patrick Doyle, mezzo-soprano Catriona Morison and soprano Karen Cargill, as well as actors David Tennant and James McAvoy pass through their doors.