Korean violist Hayang Park takes home first prize along with JPY 1,000,000 (£6,000)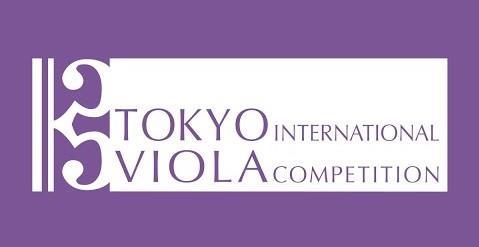 On 4 June, Korean violist Hayang Park (b.1998) was awarded first prize at the Tokyo International Viola Competition. Along with first prize, Park won JPY 1,000,000 (£6,000), and the Nagoya Philharmonic Orchestra Prize. Park is an alumna of the Escuela Superior de Música Reina Sofía in Madrid, Spain, where she studied with Nobuko Imai. Since October 2021, she has been studying at Kronberg Academy, also with Imai.
Second prize and JPY 600,000 (£3,600) went to Japanese violist Emiko Yuasa, who currently studies with Hariolf Schlichtig at the Hochschule für Musik und Theatre in Munich, Germany. Yuasa also received the Audience Prize and the Suntory Founding for Arts Prize, each worth JPY 100,000 (£600). She was also awarded a high-quality bow donated by violin maker Ritz Iwata.
Third prize and JPY 600,000 (£1,800) was awarded to Sào Soulez Larivière, 23, from France. He also won the Bow Prize, which comes with a high-quality carbon bow, and the Baroque Bow Prize, for which he will receive a baroque bow donated by Tis Marang. Larivière currently studies at the Hochschule für Musik 'Hanns Eisler' in Berlin with Tabea Zimmerman.
The final round took place at the KIOI Hall in Tokyo, Japan. 30 competitors entered, with three rounds whittling down the competition to three finalists for the June 3 final, which took place at KIOI Hall in Tokyo and saw the three competitors perform works by Brahms and Walton.
The jury consisted of jury president Antoine Tamestit, jury vice-president Nobuko Imai, Hsin-Yun Huang, Lars Anders Tomter, William Coleman and Koichiro Harada and Akira Nishimura.
A gala took place on 4, 6 and 8 June at TCM Hall in Tokyo, the Phoenix Hall in Osaka and PaToNa Hall in Sendai, with performances by the prizewinners, jury, and other renowned musicians.