Vincent Lionti, a violist with the Metropolitan Opera Orchestra, has died due to complications related to Covid-19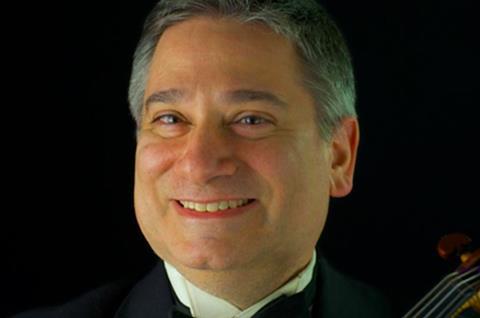 Vincent Lionti, a member of the Metropolitan Opera Orchestra's viola section, has died due to complications related to Covid-19. He was 60 years old.
Lionti joined the Metropolitan Opera Orchestra on 1 September 1987. He was also a member of the Detroit Symphony from 1983-1987, after having played with the New York Philharmonic from 1981-1983.
During his time in Detroit, Lionti was a faculty member of the Macomb Community College, a member of the Lyric Chamber Players, the Renaissance City Chamber Players and a founding member of the Ventura String Quartet.
He served as guest Principal Viola for the Indianapolis, New Jersey, American Symphony Orchestras, and the Santa Fe Opera. He also loved conducting, serving as conductor at the Greater Westchester Youth Orchestras Association, the Usdan Center for the Creative and Performing, the Downtown Sinfonietta of White Plains and of the Merrick Symphony Orchestra. In addition, he was Artistic Director of the Memling Ensemble, a group comprising members of the Metropolitan Opera Orchestra.
He held a Bachelors and Masters degree from The Juilliard School, where he was a teaching assistant and Principal Viola of the Juilliard Orchestra.
The Metropolitan Opera Orchestra announced the news of his death via social media stating, 'We are deeply saddened to hear about the passing of one of our own. Vincent Lionti passed away due to complications related to Covid-19. "Vinnie" joined the viola section of the MET Orchestra in 1987. We offer our condolences to his family & friends. We'll miss you, Vinnie.'
Lionti is survived by his wife Kristin, who was a personal assistant to the late fashion designer Oscar de la Renta, and their son, Nicholas Lionti, who has appeared onstage as an extra at the Met in Nixon in China and Macbeth.