The venues confirm condemnation of the Russian invasion by eliminating ties with Russian theatres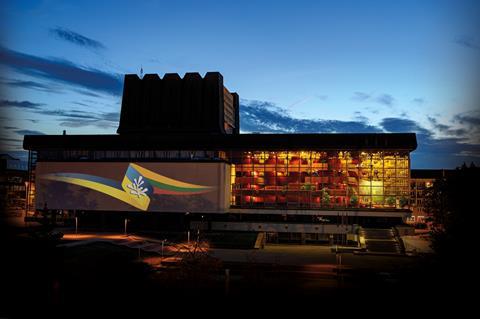 The opera houses of Lithuania and Estonia have issued a joint statement condemning the Russian invasion of Ukraine, with a call to end cooperation with Russian theatres.
The statement reads, 'We, the Lithuanian and Estonian National Opera Houses, call for solidarity with Ukrainian opera houses and all the people of Ukraine. At the moment, there is a real war happening in Europe: military operations of this scale have not taken place since the beginning of World War II. People are seeking shelter, they are forced to escape their homeland and bombs are flying into their homes.
'There are no justifications for war, and as unfortunate as it is, theatres in Russia are part of the common state that is carrying out large-scale attacks. It is very important to understand that if we do not stop this war machine, in which even artists become part of the regime and propaganda, military tanks will stand in the Baltic States and move on to Europe through them.
'Lithuanian and Estonian National Opera Houses strongly condemn the act of barbarity against Ukrainian state and its people. Today, the Russian Federation openly states that it has the right to decide with brutal force whether its neighbours have the right to live, develop and prosper. This is utterly unacceptable and reflects the real way of thinking of this country and its people.'
The opera houses demand that Russian artists openly condemn the invasion of Ukraine, along with artists from Belarus, which has been regarded to be complicit in the actions of the Russian invasion.
The statement concludes, 'If Russian and Belarusian members refuse to condemn the aggression, their Opera Europa membership must be cancelled. Otherwise, we will not be able to remain with those who justify war in Europe.'
This follows the actions of several venues who are ending collaboration with artists who support the actions of Russian president Vladimir Putin. A close friend and godfather to Putin's eldest daughter, cellist Sergei Roldugin lost his engagements with the Brucknerhaus Linz.
Russian conductor Valery Gergiev's appearances at Carnegie Hall and Lucerne Festival have been cancelled, with threats from La Scala Opera House, Munich Philharmonic and Rotterdam Philharmonic to terminate artistic ties with the conductor unless he speaks out against the invasion of Ukraine.