The former principal second violinist of the Metropolitan Opera Orchestra passed away unexpectedly at the age of 62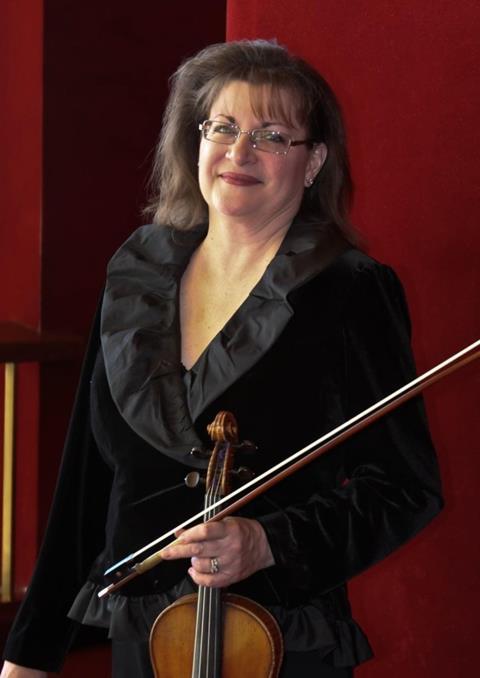 Metropolitan Opera Orchestra members are sharing their memories and tributes for violinist Shirien Taylor-Donohue, who has passed away at the age of 62. She served as principal second violinist with the orchestra from 1987 until her retirement in 2016.
Colleague Caterina Szepes remembers, 'Shirien and I met each other when I joined the Met Orchestra. She was on my audition committee and later told me that she had voted for me in the deciding final round. But our real friendship developed years later when we decided to carpool together on our long drive from Rockland County to the Met. We were neighbours and often made this trip twice a day. And it wasn't uncommon that after dropping me off after a rehearsal she would pick up her son Craig from school and drive right back to Lincoln Center for him to attend an ABT rehearsal before she played the evening performance at the Met.
'We cried on each other's shoulders during difficult times and laughed tears countless other times when things were good; and things were good most of the time when you were with Shirien. Even this one time when we were in horrific traffic on Riverside Drive, desperately trying to get to the Met on time while listening to our orchestra playing the overture to the Marriage of Figaro on the radio, – which we were supposed to be playing as well'
Another colleague, Shem Guibbory, stated, 'As I recall, Shirien was the first violinist to win a violin section audition and shortly thereafter the audition for principal second – which she won, and had prepared for at the same time that she was playing a full performance/rehearsal load. It seemed ground-breaking, at the time.
'I first met her before she was at the Met and our conversation led her to say that she felt that a great artist would and should play beautifully in any situation whether as a soloist or in a section. So now I am sure she is happily joining in with our illustrious colleagues in the next realms.'
She is remembered as having a sense of humour and playful spirit in this tribute from Kathy Caswell: 'Funny memories of a Parks concert in Brooklyn when it started to pour. The concert ended and we had to make a mad dash to the car- we spotted a few black garbage bags on the site so we grabbed two, pulled them over our heads and realised we couldn't see, so laughing and giggling we poked two holes (uneven of course) in the bags trying all the while to hold our violins and purses through the pounding rain in the dark like two black zombies bumping into everything! We lost sight of each other but we followed the howls of laughter to stay together!'