Due to the Covid-19 Pandemic, the opera house has cancelled its 2020-21 season, but has announced its lineup for 2021-22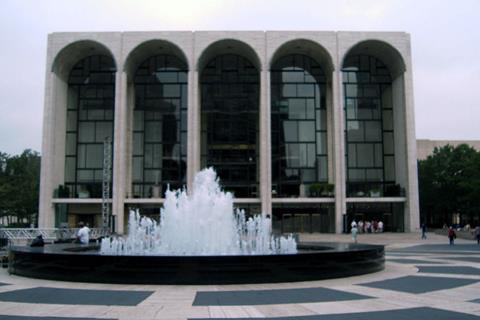 The Metropolitan Opera has announced that it has cancelled its entire 2020–21 season due to the ongoing Covid-19 pandemic. The Met made its decision based on the advice of health officials who advise the Met and Lincoln Center. Because of the many hundreds of performers who are required to rehearse and perform in close quarters and because of the company's large audience, it was determined that it would not be safe for the Met to resume until a vaccine is widely in use, herd immunity is established, and the wearing of masks and social distancing is no longer a medical requirement. Health officials have said this will likely take at least five to six months after a vaccine is initially made available.
'The inability to perform is taking a tremendous toll on our company,' said the Met's General Manager, Peter Gelb. 'Our future relies on making strong artistic strides, while collectively reducing our costs until the audience has fully returned,' he continued, citing audience surveys that indicate it will take time before the Met's box office returns to pre-pandemic levels. 'But we have faith that the members of our company and the public will understand why and how our return to normalcy must be managed. Meanwhile, we will continue with all of our digital media initiatives, which have kept the Met connected with our audiences here and abroad throughout the closure.'
The opera house has announced its lineup for 2021-22. This includes:
· three contemporary Met premieres—the most since 1928—starting with the Opening Night presentation of Terence Blanchard's Fire Shut Up in My Bones, conducted by Yannick Nézet-Séguin, on 27 September 2021.
· five more new productions: the Met premieres of Matthew Aucoin's Eurydice, Brett Dean's Hamlet, and the original five-act French version of Verdi's Don Carlos, and new stagings of Verdi's Rigoletto and Donizetti's Lucia di Lammermoor.
· The return of the Met's Live in HD series of cinema transmissions, with ten presentations, including all six new productions.
Read: New York's 92Y announces autumn season
Read: New York Philharmonic launches outdoor performances
Read: Carnegie Hall cancels rest of 2020 performances
As part of the Met's efforts to make opera more equitable, the company has named three Black composers—Valerie Coleman, Jessie Montgomery, and Joel Thompson—to the Metropolitan Opera / Lincoln Center Theater New Works commissioning program, while also announcing the commission of the African American visual artist Rashid Johnson to create large-scale artworks that will be on display inside the opera house during the 2021–22 season.
Gelb also explained several other plans meant to be responsive to an audience that will at least initially be more cautious, including a large number of earlier 7PM curtain times, as well as several operas with reduced running times. As examples, Gelb said, 'We will be presenting Boris Godunov in its original two-and-a-quarter-hour version without intermission, making cuts in the Baroque opera Rodelinda, and removing the intermission between Acts II and III in Madama Butterfly. We'll also be presenting a 90-minute English-language version of Cinderella, an adaptation of Massenet's Cendrillon, as a holiday entertainment for families.'
'It is devastating to have to cancel the 2020–21 season, which we were all so looking forward to,' said Yannick Nézet-Séguin, the Met's Jeanette Lerman-Neubauer Music Director. 'But I am extremely excited about the plans for 2021–22 and cannot wait for the chance to reunite with the great Met Orchestra and Chorus, which will be showing new sides of their extraordinary artistry. To be on the podium for the Opening Night premiere of Fire Shut Up in My Bones is sure to be an absolute thrill, and I'm very pleased that our programming will be more responsive to the important social changes that are taking place. I'm happy too that five distinguished conductors—Jane Glover, Karen Kamensek, Susanna Mälkki, and, in their company debuts, Eun Sun Kim and Nathalie Stutzmann—will all perform at the Met in 2021–22, the most women on the podium in a single season in Met history.'
In advance of the season opening, the Met is planning a performance of the Verdi Requiem to commemorate the 20th anniversary of the September 11 attacks. Maestro Nézet-Séguin will conduct, and soloists include Ailyn Pérez, Matthew Polenzani, and Eric Owens. Additional casting will be announced at a later date.
The new productions that were to have premiered during the now-canceled 2020–21 season—Verdi's Aida, Prokofiev's The Fiery Angel, Mozart's Die Zauberflöte and Don Giovanni, and Jake Heggie's Dead Man Walking—will all be rescheduled for future seasons.