The semi-final rounds will be streamed on 15 and 16 May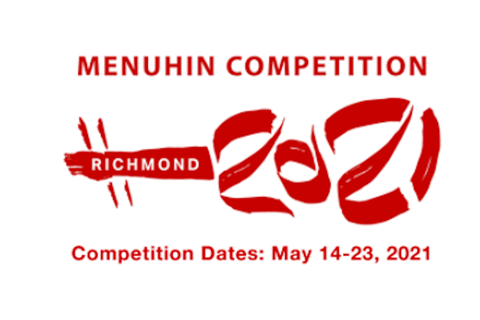 The team behind this year's International Menuhin Violin Competition has announced its list of candidates progressing to the semi-finals in both the Senior and Junior Divisions.
Senior Division
Hana Chang, 18, USA/Japan/Singapore
Eric Chen, 20, Taiwan/USA
Karisa Chiu, 21, USA
María Dueñas, 18, Spain
Bohdan Luts, 16, Ukraine
Emma Meinrenken, 21, Canada
Serin Park, 17, USA
Emily Shehi, 22, USA
Simon Zhu, 20, Germany
Junior Division
Boha Moon (14, South Korea)
Hannah Wan Ching Tam (15, China)
Corina Deng (13, Canada)
Edward Walton (15, Australia/United Kingdom)
Jinan Laurentia Woo (13, South Korea)
Seohyun Kim (12, South Korea)
Raphael Nussbaumer (15, Switzerland)
Fiona Khuong-Huu (14, Japan/France/USA)
Keila Wakao (15, Japan/USA)
Kento Hong (14, USA/Japan/Taiwan)
The top prize for the Senior Division is USD $20,000 plus a 2-year loan of a golden period Stradivarius violin from the private collection of Jonathan Moulds CBE through the Beare's International Violin Society, as well as a bow made by Christophe Landon.
Read The Menuhin Violin Competition will take place virtually in May
The first prize winner of this year's Junior Division receives USD $10,000 and the loan of a fine, Italian violin, sponsored by Florian Leonhard Fine Violins.
Sitting on the jury are violinist Pamela Frank (Chair), violinist and conductor Joji Hattori (Vice-Chair), violinist and entrepreneur Aaron Dworkin, pianist Piers Lane, violinists Soyoung Yoon, Noah Bendix-Balgley and Angelo Xiang Yu, violinist, conductor, and educator Alf Richard Kraggerud, and conductor and Music Director of the Richmond Symphony, Valentina Peleggi.
The Junior Semi-Finals will be streamed on Saturday 15 May from 10am EDT (3pm BST) via the competition website and YouTube channel.
The Senior Semi-Finals will be streamed on Sunday 16 May from 10am EDT.
For full information on the schedule, visit: https://2021.menuhincompetition.org/program-tickets