A YMS alumnus, Chaushian has been named as the new cello professor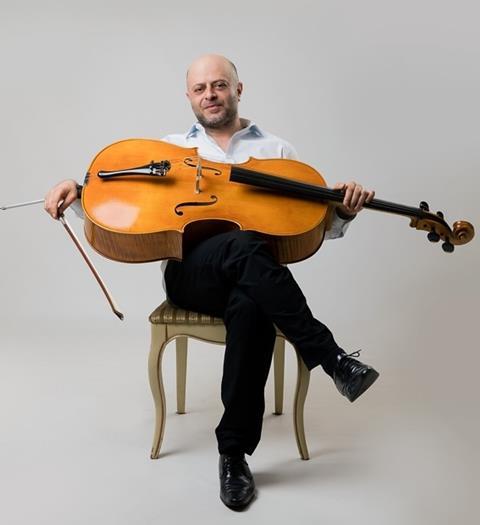 Read more news articles here
Armenian cellist Alexander Chaushian has been announced as the new cello professor at The Yehudi Menuhin School (YMS).
Chaushian, an ex-student of the school, said 'I am extremely happy to be joining YMS as it enters this exciting new chapter in its illustrious story. The school has changed beyond recognition from my time there as a student, and I now look forward to supporting its vision to become a centre of innovation, nurturing well-rounded musicians who have the technical and spiritual tools to flourish in the world of music and the wider arts.'
Chaushian has enjoyed an international career as a soloist, performing regularly at venues such as the Wigmore Hall, Carnegie Hall and Konzerthaus Vienna. He has worked with the Royal Philharmonic and Philharmonia orchestras in the UK, the Orchestre de la Suisse Romande and the Armenian Philharmonic Orchestra most recently performing Khachaturian's Concerto-Rhapsody with the orchestra under Vassily Sinaisky.
Already a professor at the Royal College of Music, Chaushian has collaborated with artists such as Yuja Wang, Julia Fischer and Yehudi Menuhin who founded the school in 1963.
'I am thrilled that Alex will be joining the faculty of teachers at YMS,' said the school's director of music, Ashley Wass. 'I have known him for many years and have personally learned so much from working alongside him in multiple different formats. He is an artist who commands great respect amongst his peers, and I'm certain that he will prove to be a source of great inspiration for the students with whom he works.
Chaushian will join the faculty alongside teachers including cellist Matthijs Broersma, violinist Doriane Gable and Boris Kucharsky.