The Berlin-based quartet receives €7,500 and various concert engagements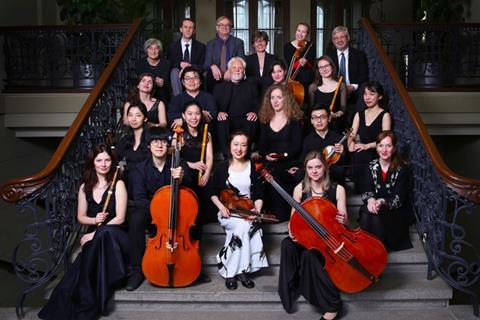 The Berlin-based ensemble Le Jonc Fleuri, whose members hail from South Korea, Japan and Taiwan, has won the 10th International Telemann Competition in Magdeburg.
The players receive €7,500 along with concert engagements for the Bachfest Leipzig 2019 and the Telemann Festival Days 2020.
The quartet, which was only formed at the beginning of the year, also won the Audience Award.
Third prize went to Ensemble Keyra, whose members live in Basel, Karlsruhe, Trossingen and Munich. The musicians also received the Bärenreiter Urtext Prize.
A 2nd prize was not awarded.
Two special prizes for the best basso continuo and harpsichord violin playing were also awarded for the first time this year - to Tung Han Hu (from Le Jonc Fleuri) and Hwa-jeong Lee (from Ensemble Postillon).
The jury, comprising chairman Barthold Kuijken (Belgium) and professors Chiara Banchini (Switzerland), Ewald Demeyere (Belgium), Carin van Heerden (Austria / South Africa), Eva Maria Pollerus (Austria), Rebeka Rusó (Switzerland, Slovakia) and Michael Schneider (Germany), praised the five participating ensembles' demanding and varied programme.
'I am very pleased to see how young interpreters get enthusiastic about Telemann's music and face the challenge of presenting themselves to a panel of experts, their colleagues and the audience,' said Barthold Kuijken.
Founded in 2011, the competition takes place every two years in Magdeburg, Telemann's birth city, alternating with the Telemann Festival. This year, the competition was aimed at musicians playing on historical instruments (or replicas) for which Telemann composed chamber music. In 2021, the competition will focus, for the second time ever, on singing.