The cellist will retain links with the institution as emeritus professor, a role awarded to him in recognition of his leadership throughout the past five years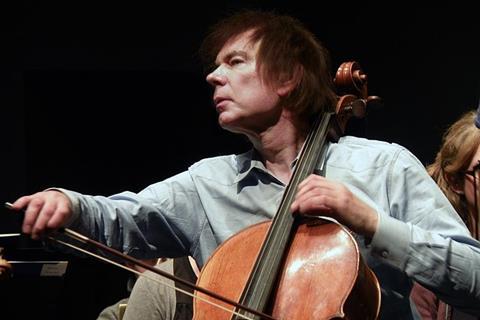 Julian Lloyd Webber will step down from his role as principal of the Royal Birmingham Conservatoire next month after leading the institution - part of Birmingham City University - for five years. He will retain links with the Conservatoire and Birmingham City University as emeritus professor, a role awarded to him in recognition of his work.
During his tenure at the Conservatoire, the cellist, broadcaster and music education advocate oversaw the move to a new £57m building and saw the organisation be granted Royal status. Other accomplishments under his leadership include a merger with the School of Acting; securing the largest ever single donation in the history of the Conservatoire; and attaining strong National Student Survey results, with music achieving the highest result of any UK conservatoire in 2020 for the third successive year.
Birmingham City University Vice Chancellor Professor Philip Plowden said: 'The Royal Birmingham Conservatoire has thrived under Julian's leadership. What has been achieved has been exceptional. We are a university with creative arts at our core and Professor Lloyd Webber has not only been passionate about achieving world-class quality in the Conservatoire, but also supporting and promoting its exceptional outreach work to ensure that musical education is available to everyone.
Read: Julian Lloyd Webber curates online concert series in aid of NHS workers
Read: Photo gallery: Birmingham Conservatoire opens its new buildings
Read: Cellist Julian Lloyd Webber apponted new Birmingham Conservatoire principal
'Working with Julian has been a delight, and I am very pleased that he has accepted the award of emeritus professor and will retain links with the Conservatoire and BCU. I look forward to continuing to work with him, and I wish him all the very best as he steps down as Principal.'
Lloyd Webber said: 'I will always treasure the many happy memories of my time at Royal Birmingham Conservatoire. It has been a privilege to work with such a marvellous team and such wonderful students. I thank the University for the award of an emeritus professorship and wish the institution ongoing success.'