As part of the Dave Brubeck Quartet, the musician performed on more than 30 albums and tracks including Take Five and Blue Rondo à la Turk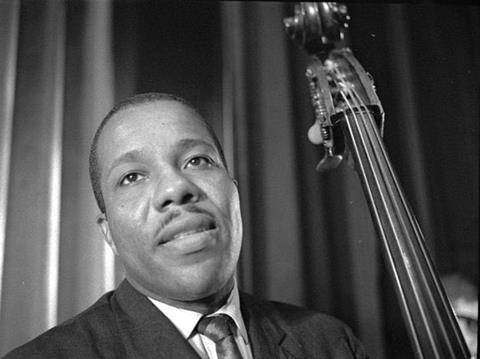 Double bassist Eugene Wright, the last survivor of the Dave Brubeck Quartet's original line-up, died on 30 December at the age of 97. Known in jazz circles as 'The Senator', Wright was widely praised for his command of a broad range of styles. Among the other stars he worked with during his career were Erroll Garner, Billie Holiday, Charlie Parker, Sonny Stitt, Carmen McRae and Cal Tjader.
Born on 29 May 1923, Wright originally studied the cornet in school but taught himself how to play the upright bass. In his twenties he led his own 16-piece band, the Dukes of Swing, and played with the Lonnie Simmons group. He later studied the bass privately with tutors including Paul Gregory.
Having performed with artists including Count Basie, tenor saxophonist Arnett Cobb, clarinettist Buddy DeFranco, Wright was hired by Dave Brubeck in 1958 to perform in the US Department of State tour of Europe and Asia. He went on to record more than 30 albums with the quartet, alongside Brubeck on piano, Paul Desmond on alto sax and Joe Morello on drums. In 1960 the quartet was booked for a 25-date tour of colleges in the American South, but Brubeck cancelled all but two dates when the colleges refused to allow Wright to perform, insisting on a white substitute instead. Brubeck's principled stance against racial injustice cost him $40,000.
Read: Jazz bassist Esperanza Spalding beats Justin Bieber to Grammy
Read: 'The great challenge was to be comfortable improvising' – violinist Viktoria Mullova
Read: Jazz bassist Gary Peacock has died
The quartet disbanded in 1968 after Brubeck decided to focus on composition. Wright led his own group on a tour of black colleges in 1969 and 1970, and worked in the Monty Alexander Trio, also recording film soundtracks and working in television. He continued to perform occasionally with Brubeck, including in Moscow in 1988, at a state dinner for Ronald Reagan and Mikhail Gorbachev. Wright also served as head of the jazz department at the University of Cincinnati and was head of the advisory board in the International Society of Bassists' jazz division.
Video: 'The Wright Groove' (1964), featuring the Dave Brubeck Quartet's classic line-up: Brubeck, Wright, Desmond and Morello