The bassist, who played with musicians including Miles Davis, was 85 years old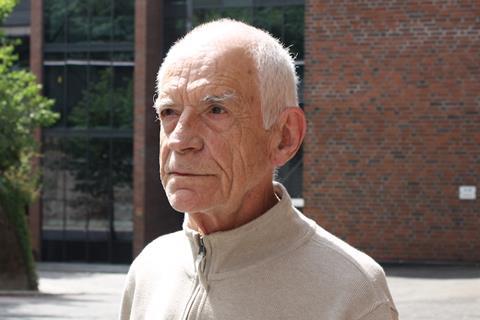 The American jazz bassist Gary Peacock has died, aged 85. Over his decades-long career he was best known for his collaborations with pianist Keith Jarrett, and performed with musicians including Bill Evans and Miles Davis.
Peacock grew up in Yakima, Washington, studying trumpet, piano and drums in high school. He heard live jazz for the first time when he was 15, attending a Jazz at the Philharmonic concert featuring Oscar Peterson and Ray Brown. Later he attended the Westlake College of Music in Los Angeles before being drafted into the army. During this army stint, while stationed in Germany, he began playing the piano as part of a jazz trio, but switched to bass when the group's bassist quit.
According to the independent arts magazine ArtsFuse, Peacock later said of that time: 'The bass player got married, and his wife didn't want him out any more. The band's drummer… said, "You play bass." I said, "I don't want to play bass…" As it turned out, he found a pianist, and I started playing the bass.' According to Peacock: 'I seemed to progress pretty rapidly in a very short time. And since I was stationed in Germany and there weren't any bass players anywhere, it allowed me to be available to play sessions with different people in Frankfurt and the surrounding areas.' He also told Denver newspaper Westword that 'the instrument felt natural. It just turned out to be a recognition, like, "Oh, this is it. This is good."'
He continued to live and play in Europe after his discharge, eventually returned to California in the U.S, where he established himself as a bass player, recording with Don Ellis, Clare Fischer and Prince Lasha.
In 1962, Peacock moved to New York. He joined Bill Evans's trio and in 1964, briefly joined Miles Davis's quintet. Reflecting on his time with Davis, he stated: 'Davis didn't miss one thing. He heard everything that was happening all the time. I could hear that he was hearing it. There was that kind of focus, that kind of attention, that kind of commitment to what's happening. It was a great experience, really a great lesson. Miles was a great teacher, without teaching.'
Read: Lloyd Swanton on the art of free improvisation
Read: 'The great challenge was to be comfortable improvision' – violinist Viktoria Mullova
For a few years in the late 1960s, Peacock took a break from music-making. During that time he moved to Japan, where he studied Japanese, history and Oriental philosophy, returning to the US and to his musical career in the early 1970s. In 1977, he recorded Tales of Another with Keith Jarrett and Jack DeJohnette; together, they would later become known as the Standards Trio due to their focus on jazz standards.
Through the 1980s and '90s, Peacock released a number of albums under his own name, and also played and toured extensively with Jarrett and DeJohnette. He also performed and recorded with a trio known as Tethered Moon, with Masabumi Kikuchi and Motian. He also recorded with Bley, Garbarek, Ralph Towner and Marc Copland.
He continued to play and record in trios over the following decades. He died peacefully at his home in upstate New York on 4 September 2020.