The first-call bassist for artists such as Tommy Flanagan, Oscar Peterson and Dizzy Gillespie died at the age of 77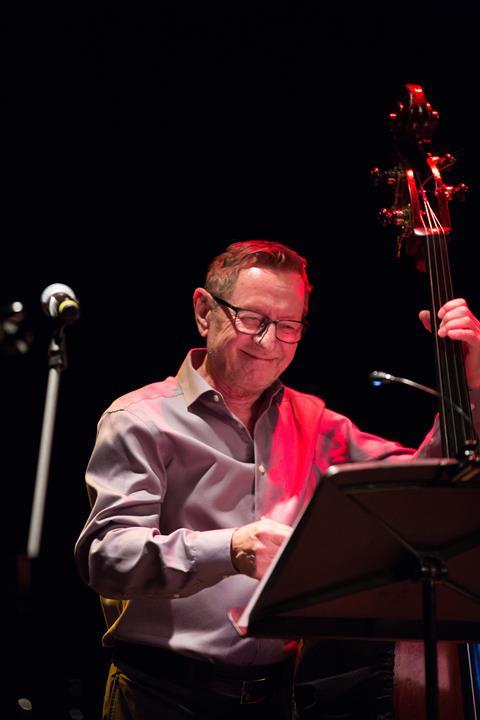 Jazz bassist George Mraz died on 16 September. He was 77 years old.
Born Jiří Mráz in what is now the Czech Republic, Mraz began his musical studies on violin at age seven and started playing jazz in high school after hearing recordings of Louis Armstrong at the age of twelve. Mraz said once in an interview, 'They had an hour of his music on one Sunday in between all these light operettas and stuff they played on the radio. Then the strange voice of Satchmo singing was quite a shock. "How can he get away with a voice like that?" I thought. But by the time the hour was over I decided I liked it better than anything I heard that day, so I started looking into jazz.'
Mraz attended the Prague Conservatory in 1961 as a bassist and graduated in 1966. He then went to Munich and played clubs and concerts throughout Germany and Europe. In 1968, Mraz moved to Boston on a scholarship to the Berklee School of Music, receiving a call from Dizzy Gillespie to join his group in New York less than a year later. Mraz also toured with Canadian jazz pianist Oscar Peterson for two years, continuing after to work with Thad Jones/Mel Lewis Orchestra for the next six years. In the late seventies George worked with Stan Getz, New York Jazz Quartet, Zoot Sims, Bill Evans, John Abercrombie and for over ten years with Tommy Flanagan.
Mraz led his own quartet with pianist Richie Beirach, drummer Billy Hart, and tenor saxophonist Rich Perry, with whom he made several recordings. He was renowned for being the first-call bassist for many jazz artists, including Carmen McRae, Clark Terry, Slide Hampton, Elvin Jones, Joe Henderson and many more.
Watch Mraz perform a bass solo in Never Let Me Go:

Read: Jazz bassist Peter Ind has died
Read: Masterclass: Bow techniques for jazz bass