The award is open to students of the Frankfurt Hochschule für Musik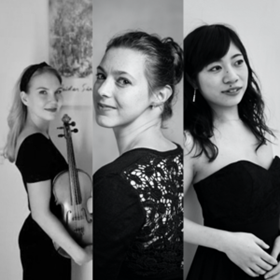 The Frankfurt Hochschule für Musik has announced that the Hannari Piano Trio has won the inaugural Ina and Gustav Lenzewski Foundation Prize for Chamber Music. Worth €1,000 the award is named after violinist Gustav Lenzewski (1896-1988), a committed interpreter of modern music as a soloist, quartet leader and concertmaster who also taught chamber music at the Hochschule. The Lenzewski Foundation formed from his estate was transferred to the newly established Foundation for the HfMDK in 2016.
The Hannari Piano Trio consists of Finnish violinist Hanna Ponkala-Nitsch, German cellist Larissa Nagel and pianist Rie Kibayashi from Japan. All three are students at the Hochschule, with Nagel and Kibayashi studying with Angelika Merkle, while Ponkala-Nitsch is in the class of Tim Vogler, A total of five piano trios and one piano quartet (totalling 19 participants) entered the competition.
Read: The Menuhin Violin Competition will take place virtually in May
Read: Gustav Mahler International Cello Competition announces results
Read: Finalists announced in Jascha Heifetz violin competition