A jury chaired by Gidon Kremer will choose the winner at the finals in May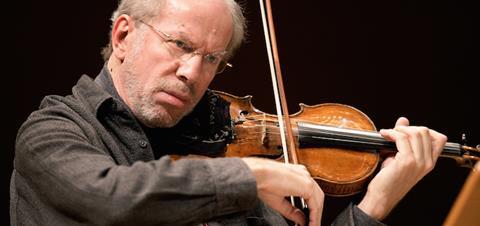 The International Jascha Heifetz Competition for Violinists has announced which six players will compete in the final round of its 2021 edition.
Held every four years in the Lithuanian capital, Vilnius, where Heifetz was born in 1901, the competition was established to celebrate the violinist's centenary 20 years ago. It is open to players under 27 years of age.
Read: Yurina Arai wins 2017 Jashca Heifetz competition
Read Words of wisdom from Gidon Kremer
Watch Winning violinist Yurina Arai performs at 2017 Heifetz Competition
The six violinists are: Javier Comesaña, Spain; Manon Galy, France; Lorenz Karls, Sweden; Amia Janicki, Switzerland; Eva Rabcheska, Ukraine; and Leonard Toschev, Germany.
A jury chaired by Gidon Kremer will decide the winner at the finals on 26 and 27 May, when the six finalists will each perform a concerto with the Lithuanian National Symphony Orchestra.