Founded by violinist Fabrizio von Arx, the Casa Stradivari Foundation aims to reopen the house and workshop by November 2022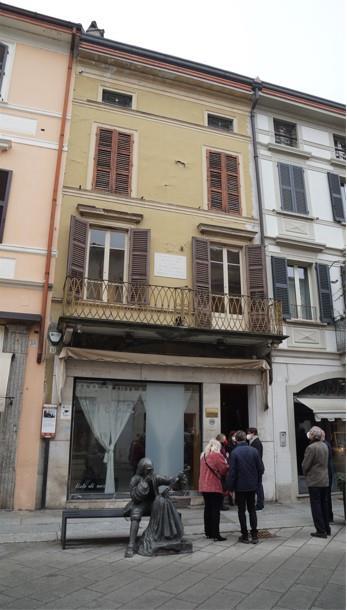 Violinist Fabrizio von Arx has announced the launch of a foundation dedicated to preserving the last house and workshop owned by Antonio Stradivari. Situated on Cremona's Corso Garibaldi, the three-storey house has been abandoned for several years, but the foundation aims to complete a wide-scale renovation by November 2022.
According to von Arx, the foundation's artistic director, the renovated building will include an exhibition space, a library, a music room, a conference room, and a dedicated space for viewing and listening to classical music. In addition to the living room and kitchen, the terrace on the third floor will allow visitors to gather in a convivial space where Stradivari used to dry his violins. 'This house will be rich in ideas and inspiration for young musicians,' said von Arx. It will also host masterclasses for students of between 13 and 16 years of age.
Co-founded by Antonio Gambardella and Stefania Soldi, the foundation will also export the Casa Stradivari 'brand' by presenting documentaries and organising conferences outside Cremona. The idea to renovate the house came from a journey undertaken by von Arx in 2020, when he drove from Geneva to Cremona performing concerts with other artists in the Swiss and Italian Alps, along with his 1720 'Angel, ex-Madrileno' Stradivari violin. The tour culminated in a performance at the Casa Stradivari, where the violin was made.