Twelve cellists will compete in the final rounds taking place each evening from 30 May to 4 June, for the chance to win €25,000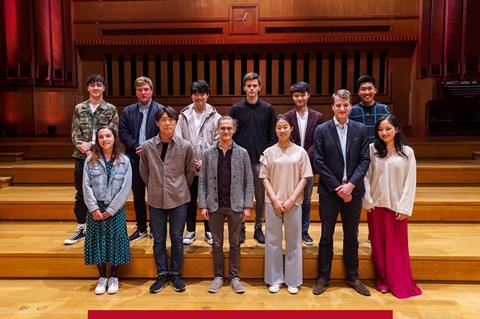 Following the competition's semi-finals last week, 12 contestants will progress to the final round of the 2022 Queen Elisabeth Cello Competition. They are:
Yibai Chen
Bryan Cheng
Hayoung Choi
Jeremias Fliedl
Stéphanie Huang
Woochan Jeong
Marcel Johannes Kits
Taeguk Mun
Samuel Niederhauser
Petar Pejčić
Oleksiy Shadrin
Sul Yoon
The contestants will spend a week at the Queen Elisabeth Music Chapel, two at a time, to learn the unpublished compulsory work that will be performed in the final. This year, the cellists will work on a piece by composer Jörg Widmann.
The finals will be held at the Brussels Centre for Fine Arts, from Monday 30 May to Saturday 4 June at 8pm. Every evening, two of the twelve finalists will perform a concerto of their choice, as well as the compulsory work, accompanied by the Brussels Philharmonic, conducted by Stéphane Denève.
The order of contestants and concerto information can be found here.