In its second edition, the $100,000 competition was decided by a tiny margin, and showcased many impressive performances along the way. Strad editor Charlotte Smith attended the finals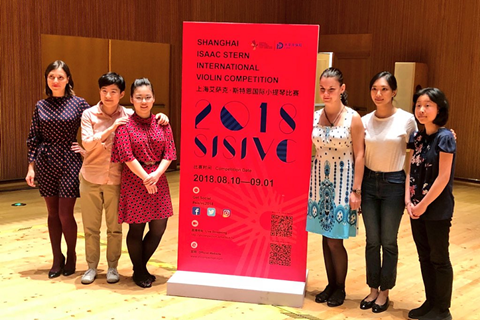 The second edition of the biennial Shanghai Isaac Stern International Violin Competition was a close-run affair. Judging from audience reactions post-performances, and from snippets of conversation here and there, three or four of the six female finalists might easily have taken the top accolade – and with it the eye-watering cash sum of $100,000.
In the interests of transparency, the contest released a full list of judges' scores for the eliminated candidates after each round, thereby giving a flavour of marking tendencies – as well as demonstrating the range of strong and often opposing opinions from jury members, including Maxim Vengerov, Glenn Dicterow, Augustin Dumay, Philip Setzer and Zakhar Bron. Even so, when the scores for the finals were released, it became apparent just how tight the contest, which took place 10 August to 1 September, had been.
That 25-year-old US winner Nancy Zhou achieved just one point more (of a possible 1,300) than second-placed contestant Olga Šroubková (also 25) but received double the prize money might well have galled the Czech national. Certainly, jurors David Stern (son of Isaac) and Daniel Heifetz (distant cousin of Jascha) were fans, having each scored Šroubková a perfect 100. Yet Zhou's scores were more consistently high from all members of the panel – and considering the varying views of jury and audience, this was perhaps the greater accomplishment.
Scoring matters in any competition, of course, it being its fundamental raison d'être; but aware of how their father 'hated competitions', jury co-chair David and finals conductor Michael were keen to emphasise that a contest in the name of Isaac Stern would reflect the violinist's core values. David told me, 'I keep saying to the jury, "Please do not look for the person who is the easy choice. Look for the person who might even bother you a bit but who takes a chance." The first thing I said to all of the participants was, "Do not play it safe. If you do, we're not interested."'
Thus, the competition included rounds and repertoire designed to test the candidates' musicianship from every angle, including chamber music playing (in a string quartet semi-final) and composition (in a Mozart concerto round featuring cadenzas penned by the violinists themselves). As testament to Isaac Stern's groundbreaking educational trip to China in 1979 (immortalised in the documentary From Mao to Mozart: Isaac Stern in China), the contest showcased the talents of the Shanghai Quartet, which performed with each semi-finalist in the chamber round, and the Shanghai Symphony Orchestra, which accompanied the candidates during the concerto rounds. Both ensembles have direct links to Stern's 1979 visit – the Shanghai orchestra through its music director, Long Yu, and the Shanghai Quartet through first violinist Weigang Li, each of whom was present for Stern's masterclasses as a teenager.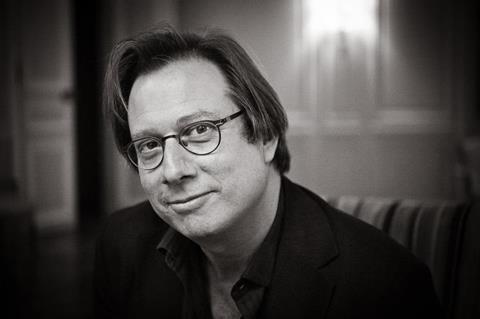 Competition founder and president Yu is justifiably proud of the way his event has achieved international prominence in such a short space of time, pointing to this year's haul of 174 applicants, aged 16 to 32, from 33 countries. Of the 28 violinists who took part in the live rounds, more than a third hailed from China – further proof of Stern's legacy. As it was, two Chinese candidates remained among the six chosen to compete in the finals. Here, the violinists were required to perform one of eight possible Romantic or 20th-century concertos, alongside Qigang Chen's La joie de la souffrance (2016–17; co-commissioned by the competition alongside several other bodies) – a highly atmospheric piece demanding a genuine feeling for Chinese idioms.
First up in the Shanghai Symphony Orchestra's wood-panelled and acoustically transparent hall was Zhou, who was technically impressive in both the Chen and Tchaikovsky's Violin Concerto. In the latter, she showcased a clear, resonant and unforced sound in the first two movements, and playfulness and dexterity in the third. Despite this, the performance was ever so slightly underwhelming, with Zhou failing to take complete command of the stage. I understand illness may have played a part in this.
Following Zhou was 26-year-old Yun Tang from China, who performed Dvořák's Violin Concerto with a clear and sweet tone, bolstered by an underlying sense of strength and conviction. Her sound wasn't as luminous as Zhou's, meaning it sometimes became lost in the orchestral texture, and her passagework tended to be a little workmanlike, but she demonstrated a fine sense of pacing and energy in the Chen. She was, I think, short-changed in her final ranking of sixth place.
The next evening, 28-year-old Diana Tishchenko from Ukraine took to the stage in a more dynamic performance of the Chen. Although she was confident and happy to take risks, the end result was a touch untidy, giving the impression of a performance that was only just in control. In Tchaikovsky's Violin Concerto her tone was rich and bold, with a fast and edgy vibrato. The rendition was patchy throughout, with missed notes and questionable intonation, but when Tishchenko was on form, her playing was exceedingly fine – her first-movement cadenza with its fluid passagework and sense of excitement being a particular highlight – and eventually earned her third prize.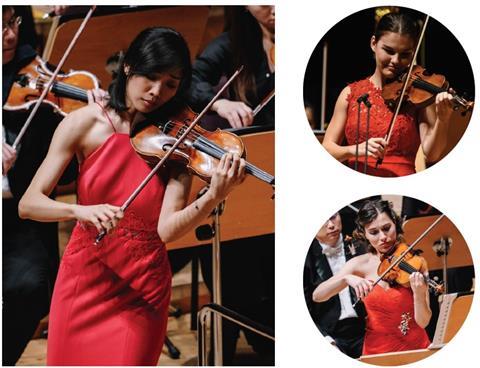 The second violinist to play that evening was 22-year-old Jia Yi Chen from China, who was highly effective in the Chinese piece, capturing perfectly the work's opening stillness. If less exciting than Tishchenko in faster passages, she was tender and melancholy in the subtler sections. Her performance of Dvořák's Violin Concerto was all self-contained virtuosity, but commanding and assured nonetheless. She was clearly an audience favourite, so her fourth-prize ranking came as a disappointment – not least to juror Vengerov, who ranked her first among the finalists.
On the final evening, Canadian Chang Yuan Ting was first to take to the platform. Looking far younger than her 18 years, the violinist was dark and delicate of tone in the Chinese work's more contemplative passages, but seemed less comfortable in the livelier sections – so intent was she on making her way through the intricate passagework unscathed that any sense of communication with the orchestra went out of the window. Brahms's Violin Concerto, which followed, seemed far too big for her, its more powerful passages and chords sounding laboured. However, its tuneful sections were sensitively performed, earning her fifth place.
In many ways the contest saved the best till last in the form of Šroubková, who was the only candidate to perform the Chinese work from memory. So compelling was her playing – complete with varied shades of tone, beautifully shaped dynamics and a real sense of communication between orchestra and soloist – that her prize for the work's best performance was assured. Her Tchaikovsky Concerto was impressively authoritative, pure and clear of tone, with a sense of the music's structure and hierarchy, despite its fiendishly difficult passagework. In the third movement, Šroubková's fleet-footed spiccato made for a rousing conclusion to the competition – and had the audience cheering on their feet.
As the contest came to a close, it was clear that David Stern's warning not to 'play it safe' had been taken to heart by all, for not a single performance by a finalist lacked meaningful communication. At the outset, Stern told his jury, 'My father is in the room – you know what kind of musicians he liked. Don't compromise.' The spirit of Isaac Stern is alive and well in 2018.