A letter to the culture secretary gives details on how performances might be organised during the pandemic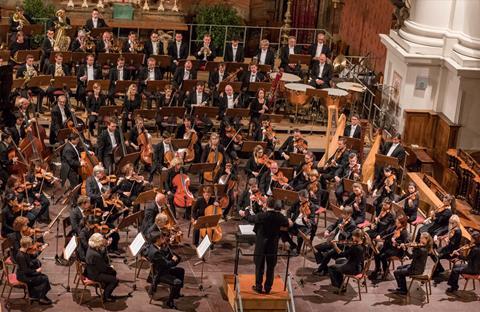 The directors of eight orchestras in Austria have written an open letter to the government calling for the resumption of concert-hall performances. In it, they argue that orchestral concerts are not only essential economically, but are also 'of great relevance from a socio-medical perspective'.
The letter to the Austrian culture secretary Ulrike Lunacek states that since retailers and educational institutions have now been allowed to reopen, cultural bodies should be treated the same way. It points out that no cultural events have been permitted to take place since March, and that art and culture – and music in particular – have been scientifically proven to improve people's health. In addition, the musicians themselves should be allowed to practise their profession, for the sake of their own health.
A document attached to the letter gives details as to the measures the orchestras plan to implement in order to get back on stage. These include: only fully healthy musicians and employees should return to work, with high-risk employees exempted completely; the health of each musician should be checked daily, with those exhibiting signs of Covid-19 forbidden from entering the building; all musicians would remain at least one metre apart, with plexiglass walls set up for the wind section; instruments (e.g. timpani) would only be used by one musician. Backstage, everyone would wear protective masks; and extra cleaning regimes would be implemented, including disinfection and ventilation.
Read: Brucknerhaus Linz unveils plans to reopen in July
Read: Austrian town names street after Gidon Kremer
Read: Daniel Auner plays Guadagnini
The letter was composed by the heads of the Bruckner Orchester Linz, the Graz Philharmonic Orchestra, the Carinthian Symphony Orchestra, the Mozarteum Orchester Salzburg, the ORF Radio Symphony Orchestra Vienna, the Tyrolean Symphony Orchestra Innsbruck, the Tonkünstler Orchestra of Lower Austria, and the Vienna Symphony Orchestra.
On Friday, Lunacek is expected to present a timetable for how cultural events could take place in July and August. On Tuesday she stated in a radio broadcast that low Covid-19 transmission rates would be a prerequisite.