The 1400-capacity venue will stage one-hour concerts for 400 spectators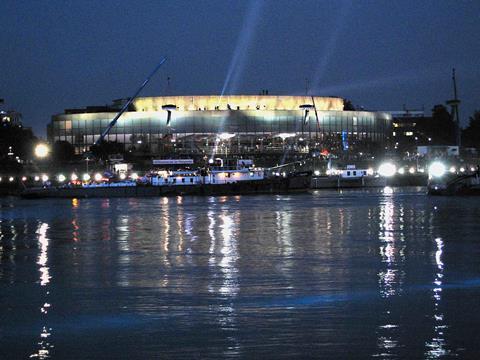 The Brucknerhaus, a festival and congress centre in Linz, Austria, has announced plans to reopen in July, staging concerts in its main auditorium, the 1420-seat Brucknersaal. A raft of measures will be put in place to ensure that audience members will remain safe at all times, and keep the minimum distance from all other spectators (which in Austria is 1 to 1.5 metres).
An arrangement of 'honeycomb' seating will be implemented, giving the hall a maximum audience of just 400.
Concert times will be reduced to one hour, with no interval. Where possible, each concert will be repeated at least once on the same day.
Attendees will be allowed into the auditorium in stages, and visits to the toilets will also be organised. Cleaning staff will also be increased in order to keep hygiene at the optimum level.
Visitor registration, on a voluntary basis, will also be introduced.
'In these difficult times, we miss life on stage, music, our audience, enthusiasm and joy,' said the Brucknerhaus' artistic director Dietmar Kerschbaum. 'We can hardly wait until the Brucknerhaus can open its doors for us to experience the magic of music together again, perhaps more intensely and happier than ever.'
Read: BBC Proms delays announcement of season
Read: ISM calls for full sick pay for teachers affected by Covid-19
Watch: Arensky Serenade: the Covid-19 version
Among the concerts planned are a performance of Beethoven's 'Pastoral' Symphony by the Haselböck Vienna Academy Orchestra, and a performance on 21 July by the chamber orchestra Ensemble Classico. 'The stage of the Great Hall is large enough to offer extensive orchestral casts and still guarantee the prescribed minimum distance,' the hall administration said in a statement.