The programme originally scheduled for autumn 2020 has been postponed to autumn 2021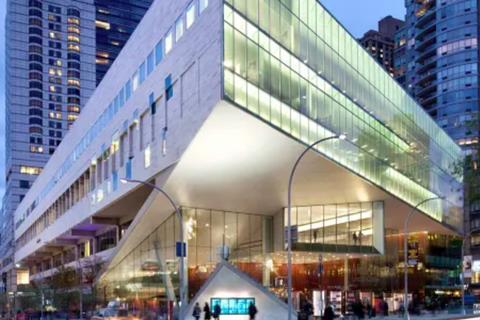 The Chamber Music Society of Lincoln Center (CMS) has announced that it is postponing its scheduled autumn 2020 Season to autumn 2021 due to the ongoing uncertainties surrounding the current pandemic. CMS will pay its performing artists 50% of their fees this season and 75% of their fees in 2021.
In place of the season originally scheduled for autumn 2020, CMS is planning an online season, with two major strands: Front Row Summer Evenings - six weeks of concerts from the CMS archive; and Inspector Pulse@Home - in which CMS's Resident Lecturer and Director of Family Programmes Bruce Adolphe reprises his role as Inspector Pulse, the comedic 'private ear' who leads children through the fundamentals of music making and performing.
Summer Evenings concerts will be streamed on Sundays at 5:00 pm (EST) from 12 July through 16 August. Hosted by CMS co-Artistic Directors David Finckel and Wu Han, each concert will also include introductions to the music by the artists, visual programme notes and end with a live Q&A with featured artists.
Read: Grand Teton Music Festival cancels 2020 event but announces immersive filmed festival instead
Read: BBC Proms announces alternative plans for summer 2020
Read: 5 festivals that hope to go ahead this summer (at least in part)
Inspector Pulse@Home will be available for online viewing from 17 July to 21 August. CMS invites children to join Inspector Pulse for six short music lessons and digital Q&As on Fridays at 11:00 am (EST) on CMS's Facebook page. Shortly after the Facebook premiere, the videos will also be available for on-demand streaming on the Pulse@Home page on the CMS website with accompanying activities and a learning guide. To submit a question to the Q&A, children may share their questions in the comments below the Facebook video. A limited number of questions will be answered in subsequent episodes.
Suzanne Davidson, CMS Executive Director, says: 'We had hoped that we would be able to gather together safely this fall, but in light of the uncertain health situation, that is not possible. We all worked together to find an innovative path forward that will keep us safe, continue to unite and inspire us and allow us to present the season we were so eagerly anticipating, albeit one year later than planned. Our Board has generously committed to make gifts and fundraise so that we can take the unprecedented step of compensating our artists both this season and next, to minimize the hardship they must endure now, and to reinforce our commitment to presenting these programs next season. We look forward to concerts this fall that will use technology to bring us together for unique musical experiences, strengthening us as a community of artists, audiences, staff, Board and Global Council members and funding partners until we can once again gather together for inspiring concerts in one physical space.'
For more information on CMS's online programming for this summer, click here.