The Italian cellist will become chief conductor of the Queensland Symphony Orchestra in 2023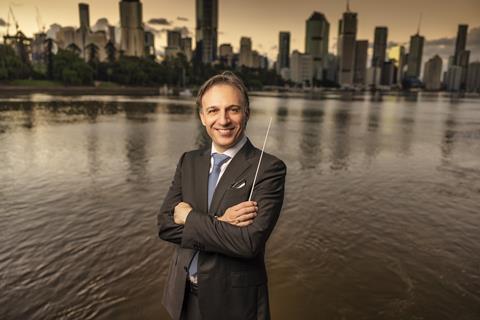 After moving on from his role as principal cello of the Sydney Symphony Orchestra in 2021, Umberto Clerici will take a new step in his conducting career. Clerici will take over as Queensland Symphony Orchestra's (QSO) chief conductor from Johannes Fritzsch, who has served as the QSO's principal conductor and artistic advisor since 2021, and chief conductor from 2008 to 2014.
'I'm not just honoured to share the QSO chief conductor's title with great musicians but I'm also grateful to them for helping create, in the past 75 years, the QSO of today,' said Clerici.
'My path to the podium came after 20 years as a cellist, both as soloist and orchestral, which means that I have shared the stage with a wide variety of conductors for many years, and in many parts of the world. This creates not only a different perspective on what the role of the conductor is for the musicians, but have also given me the opportunity to explore repertoire from inside the orchestra.
'I look forward to experiencing everything Brisbane and Queensland has to offer. I am particularly impressed by the young vibe and the sense of expansion that is happening here. Coming from Torino, a city which hosted a Winter Olympics, I also know first-hand the spark an event of that magnitude injects into a community, so I am very excited to be arriving in Queensland and at QSO in this moment in history.'
Clerici is a former cello student of Mario Brunello, David Géringas and Julius Berger. He received several international prizes including the Janigro Competition in Zagreb, the Rostropovich in Paris and the Tchaikovsky Competition in 2011.
Clerici made his conducting debut in 2018, conducting the Sydney Symphony Orchestra in the Sydney Opera House. He has also conducted the Melbourne Symphony Orchestra and recently made his debut with the West Australian and Adelaide Symphony Orchestras, with debut performances with the New Zealand and Dunedin Symphony Orchestras across the Tasman Sea later this year.