The violinist and conductor will begin the role in October 2023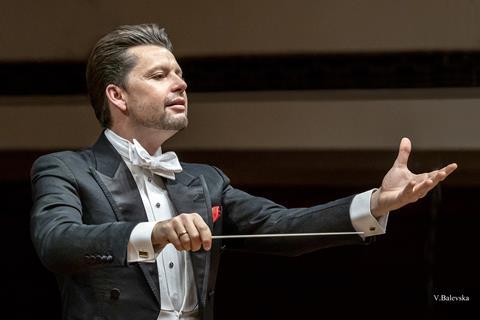 Read more news articles here
The Jerusalem Symphony Orchestra (JSO) has announced Julian Rachlin as its new music director for the orchestra's 85th anniversary year.
'I'm immensely grateful and excited to take on this new role,' said Rachlin of his appointment, which he will begin in October 2023. 'Having performed regularly in Israel over the last 35 years, the trust the musicians and the City of Jerusalem have placed in me is particularly meaningful.
'I'm incredibly fortunate to work with such highly skilled artists and such a highly motivated team in a city where I feel very much at home, and can't wait to embark on this joint musical journey.'
'The orchestra was looking for a strong and dedicated leader to enhance its artistic excellence, and elevate the organisation's profile globally,' said Zelig Rabinovitz, chair of the JSO board of directors.'We have found that leader in Julian Rachlin, and we are exceedingly happy to welcome him in Jerusalem!'
Moshe Lion, the Mayor of Jerusalem, stated: 'On behalf of the City of Jerusalem, I would like to congratulate both Maestro Julian Rachlin and the Jerusalem Symphony! We believe that the JSO is one of Jerusalem's most valued cultural treasures, and we look forward to working with Mr. Rachlin on making this orchestra our city's cultural ambassador to the world.'
In addition to his new role with the Jerusalem Symphony Orchestra, Rachlin is chief conductor of the Kristiansand Symphony Orchestra (Norway) beginning in the 2023/24 season, principal guest conductor of the Turku Philharmonic Orchestra (Finland), and artistic director of the Herbstgold Festival at the Esterházy Palace in Eisenstadt (Austria).