The programme will take place on Friday 5 June, broadcast from Beethoven's birthplace in Bonn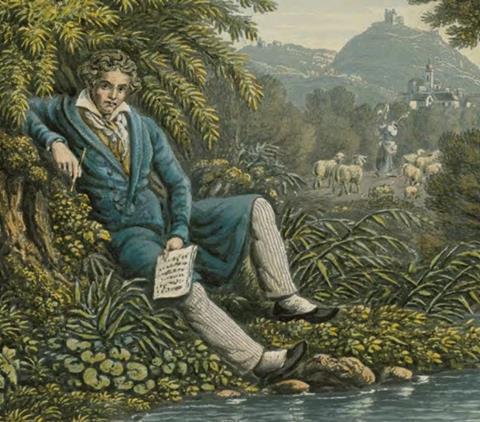 To mark the United Nations' World Environment Day on 5 June, the organisers of the Beethoven Pastoral Project are running a live-streamed event from the Beethovenhaus Bonn. Beginning at 6pm (5pm in the UK), the event will include live interviews with violinist Daniel Hope, conductor Dirk Kaftan and Patricia Espinosa from UN Climate Change, as well as the world premiere of 'Sound of Nature', a documentary about the project. There will also be live music and statements by participants in the project from around the world.
Originally, the project called for musicians and artists to perform Beethoven's Symphony no.6 'Pastoral' on 5 June. 'More than 250 artists and orchestras [were to] take part in the Beethoven Pastoral Project,' organisers said in a statement. 'But then the ongoing Covid-19 pandemic made physical performances, discussions and events impossible. This is why we decided to make the Beethoven Pastoral Project an online event – live from Beethoven's birthplace.'
Read: BTHVN2020: gearing up for Beethoven's 250th birthday
Read: String soloists in Bach marathon
Read: Concert halls, musicians and audiences embrace live-streaming
The live stream will be repeated twice the following day, at 2am for the South American viewers, and 2pm for the Asian continent. (both Central European time).
'The Sound of Nature' examines the work of five different musicians and ensembles, each on a different continent, addressing the issues of nature and the environment. It explores how their music resonates in a time where the world faces climate change and environmental devastation.