Among the offerings is a series of live concerts on Radio 3 in the lead-up to Christmas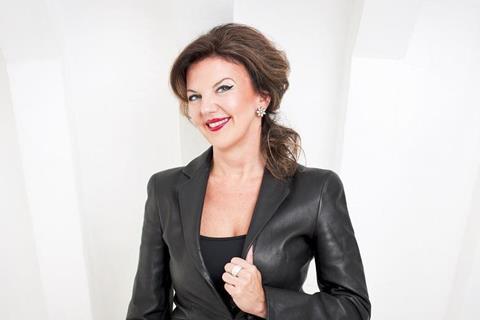 BBC Arts has announced its autumn schedule, including an extension of its Culture in Quarantine programme in order to work with parts of the UK arts scene that have been particularly hard-hit by the global pandemic.
Among the classical music offerings is a series of live concerts each week in the lead-up to Christmas on Radio 3, featuring violinist Tasmin Little's last major recital at a UK venue before she retires, as well as a return to London's Wigmore Hall and LSO St Luke's, St David's Hall in Cardiff and City Halls in Glasgow.
Elsewhere, there is a two week residency at Southbank, and a new initiative - Experience Classical - featuring over 600 recordings online and over 150 composers to help those new to classical music and seasoned classical listeners discover and learn more about classical music. There is also a new initiative with BBC Radio 3 and the Arts and Humanities Research Council, to identify research projects about the life and works of Black, Asian and ethnically diverse composers, with a series of programming activity and a concert in 2021.
Read: Live music and audience to return to the Barbican
Read: Public to perform and sing on track with BBC Lockdown Orchestra as part of a UK-wide performance
Read: BBC Ten Pieces launches new music initiatives to keep children creative
BBC's Director of Arts, Jonty Claypole says: 'This autumn, UK culture is pulling itself out of the confinements of lockdown. The BBC is here to share that story, both the ongoing struggles and triumphs against adversity. Working with artists and organisations across the UK, our programmes and seasons will shine a spotlight on museums and galleries, books and poetry, and the performing arts - theatre, dance, classical music. We'll be showcasing famous artists as well as new talent. And we'll be celebrating the 25th anniversary of the Disability Discrimination Act. While an increasing number of people will be able to return to the creative experiences they enjoyed before lockdown, many others will still be shielding and many organisations will remain closed for the time being. In these uncertain times, the BBC guarantees everyone can continue to access and participate in arts and culture whenever and however they want.'