Public will join in with BBC orchestra members in a collaborative rendition of You Got The Love as part of the Get Creative festival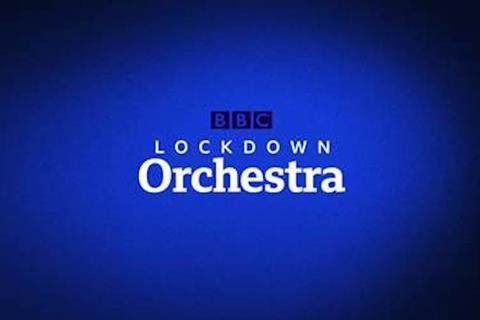 As part of a ten-day creative challenge for the Get Creative festival, BBC Arts and BBC Radio 3 are asking the nation to join the BBC Lockdown Orchestra in a national collaborative rendition of the 1986 anthem of hope You Got The Love by The Source featuring Candi Staton - a song that Florence + The Machine brought to renewed fame in 2009 with their cover version, You've Got The Love.
The public are being invited to film and upload their performances to bbc.co.uk/getcreative, where their submissions will join those of the BBC Lockdown Orchestra to create a track which will premiere across BBC Radio on 14 May, and debut as a music video on BBC Four at 8.55pm later that day.
The newly formed BBC Lockdown Orchestra is made up of 100 professional musicians from all over the UK, including members of the BBC Philharmonic, BBC Symphony Orchestra, BBC Concert Orchestra, BBC National Orchestra of Wales, BBC Scottish Symphony Orchestra, BBC Singers and the Ulster Orchestra – and this virtual performance marks the first time the BBC's musicians and singers have collaborated in this way.
Those who want to join in with the song can use the backing track and musical score available on bbc.co.uk/getcreative from today (4 May). The score can be used in different ways by beginner, intermediate and advanced musicians, allowing everyone to have a go. Once submissions have been uploaded by the deadline on 10 May at 11:59pm, BBC Studios will create a final mix of the UK public and the BBC Lockdown Orchestra's performances for a track on radio and a music video for TV and online. The scores, however, will be available online until August.
Celebrity guests with a mix of musical backgrounds will be encouraging the public to get involved. So far names signed up include BBC Radio 3 presenter Katie Derham, viral drumming BBC weatherman Owain Wyn Evans, and BBC Radio 6 Music presenter and funk and soul DJ Craig Charles.
As part of the initiative, members of the public who might not play musical instruments or sing, are being asked to make something with love – whether that's a drawing, dancing, or decorating a cake – that they wish they could share with a loved one but can't, sharing them via photos and video on the BBC which could be included in the final film. The participation elements this year are part of the BBC's wider Culture in Quarantine initiative, continuing to bring arts and culture into the homes of the public despite covid-19 restrictions.
Alan Davey, Controller of BBC Radio 3 and Classical Music: Proms and Performing Groups said; 'This is a unique chance for the public to show their musical skills in the company of the world-renowned BBC orchestras and choirs, and contribute to an inspiring version of this uplifting song. Guitar or trumpet, violin or voice – bring what you will and join in a massive, awe-inspiring performance.'
Katie Derham, presenter on BBC Radio 3, said: 'If you've ever dreamed of playing in a BBC orchestra or singing with the BBC Singers… now is your chance! Join with the BBC Lockdown Orchestra. You don't have to be a virtuoso, just join in and have a go, and be part of something really special. I may dust off my violin… though maybe humming along would be kinder for everyone!'
The Get Creative festival, now in its fifth year, is a UK-wide celebration of have-a-go creativity encouraging everyone to try a new creative hobby. Due to global events, the festival has changed its line-up to include activities that the public can join in with from the comfort of their home. Organised by the BBC and 10 other partners, there are activities for everyone to join in and get creative.