The move is among a raft of new measures announced by the corporation on 7 March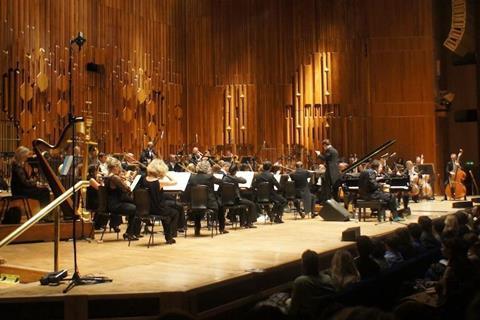 Read more news articles here
The BBC has announced a range of changes to its classical music provision across the UK. Among the most significant change is a voluntary redundancy programme across salaried posts in the BBC Symphony, BBC Concert and BBC Philharmonic orchestras, aimed at reducing salaried orchestral posts by around 20 per cent.
'We are creating agile ensembles that can work creatively, bringing in more musicians when needed and broadcasting from more venues in different parts of the country,' the corporation stated in a press release issued on 7 March. It also announced the closure of the BBC Singers, with a loss of 20 positions.
Among other things, the BBC said that its funding for music education would be doubled. It hinted at 'a major nationwide music education offer', to launch in the autumn, 'which aims to reach every school in the UK through online, broadcast and live performance'. In addition, the corporation is to create 'a new single digital home' for its orchestral content, including 'new and archive performances, educational content and concert listings'.
The BBC Symphony and Symphony Chorus will be relocated to East Bank, the new cultural quarter at the Olympic Park in Stratford. The move is scheduled for 2025. It will also house the BBC Concert Orchestra's administrative base, 'and discussions are ongoing to find a home for them outside the M25'. The BBC Philharmonic will remain at its current home in Salford, 'alongside a raft of Radio 3 programmes which will move there in 2024–25'.
'This is the first major review of classical music at the BBC in a generation,' said Charlotte Moore, chief content officer at the BBC. 'This new strategy is bold, ambitious, and good for the sector and for audiences who love classical music. That doesn't mean that we haven't had to make some difficult decisions, but equally they are the right ones for the future. Great classical music should be available and accessible to everyone, and we're confident these measures will ensure more people will engage with music, have better access to it, and that we'll be able to play a greater role in developing and nurturing the musicians and music lovers of tomorrow.'
Photo: courtesy BBC