Among the offerings is Surround Sound, a multi-stage classical 'mixtape', performed in Ely Cathedral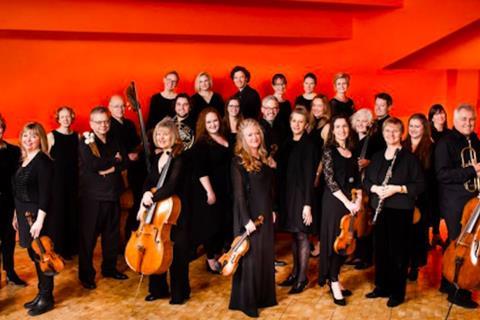 The Britten Sinfonia is to return to perform for live audiences in June, with concerts in London, Ely and Snape Maltings.
Among the highlights of its schedule is the UK premiere of Thomas Adès's Shanty - Over the Sea, in a concert celebrating Thomas Adès at 50 (Thursday 10 June, 8pm, at Barbican Hall, London).
Elsewhere, the orchestra performs world premieres of music by Tansy Davies, John Woolrich and the posthumous world premiere of one of the final works of late composer, John Tavener (Friday 25 & Saturday 26 June at 3pm and 7pm, Snape Maltings).
There's also Surround Sound, a multi-stage classical 'mixtape', shaped around a carefully sequenced series of shorter pieces from the 16th to the 21st century, and performed in all corners of Ely Cathedral (Saturday 12 June at 7.30pm). For this concert, which opens the Ely Arts Festival, socially distanced audience groups will be placed throughout the building.
There is a choice to 'pay a bit more' or 'pay a bit less' for tickets and a range of seating, from chairs to group mats, with audience members welcome to bring cushions, blankets and even folding chairs. With support from the government's Culture Recovery Fund, Surround Sound is the first of a number of new initiatives that, over the coming months, will see Britten Sinfonia play in non-traditional concert venues, big and small, throughout the East of England (in accordance with government Covid guidelines at the time).
Read Summer at Snape to run in place of full Aldeburgh Festival

Meurig Bowen, CEO and Artistic Director of Britten Sinfonia comments:
'It's been a long time since we have been able to gather for live music performances, and we wanted to mark our return with something a little different. Surround Sound sets out to give people an entertaining, memorable experience - one that invigorates, consoles and touches to the core.
The pandemic, and ongoing restrictions, have made us think hard about the relationship between musicians and audiences, and the need for something positive to be drawn from a period that has been intensely difficult: it's required us all to reassess so many aspects of our lives and work. Surround Sound puts some of these thoughts into practice, exploring the way that live music can be experienced both as a visual, and as an aural experience, and how our perception of music can alter through evocative interaction with architecture. We are looking forward to developing this further over the coming months and years.'