A high-profile series of live-streamed concerts has been a good – but expensive – way to reach audiences, says Wigmore Hall artistic director John Gilhooly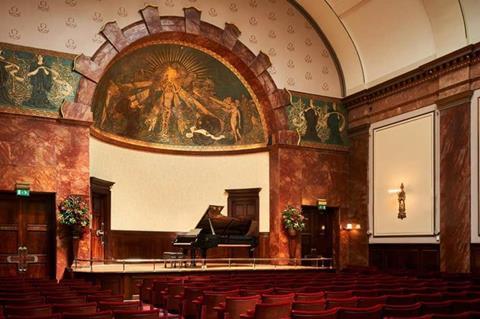 When it began live streaming chamber music concerts in June last year, London's Wigmore Hall was hailed as a beacon of hope for players and audiences alike.
In an interview with the Financial Times, the venue's chief executive and artistic director John Gilhooly has now laid bare the cost of the initiative, which has included performances by the likes of Steven Isserlis, Mitsuko Uchida and the Heath Quartet, and which continues into 2021.
He explains that staff costs and copyright charges for each performance come to around £3,000, plus artists' fees. While the concerts are free to view, audiences have donated some £750,000 via the hall's digital broadcast fund and the number joining its membership scheme has increased by a quarter.
Read Wigmore Hall live lunchtime concerts broadcast across Europe
Read Concert review Wigmore Hall 8–24 June
Read YCAT finalists to receive career support packages
'All that we have received has been ploughed back into paying artists their full fee and investing in programming,' Gillhooly told the newspaper, adding that the hall aims to have raised £1 million by the time of the scheme's anniversary later this year.
Although a significant amount of money, this would represent only around one-seventh of the hall's usual income over the period. A quarter of the Wigmore Hall's staff have been made redundant since the start of the pandemic, which has seen venues across the UK closed to audiences for much of the past year.
The main advantage of live streaming, according to Gilhooly, it its ability to reach wider audiences. He is downbeat, however, about its prospects as a financial saviour: 'Apart from the deluded, no one can say streaming concerts pays.'