The Live from the Barbican series will be accessible online as well as for a reduced, socially-distanced live audience from 17 May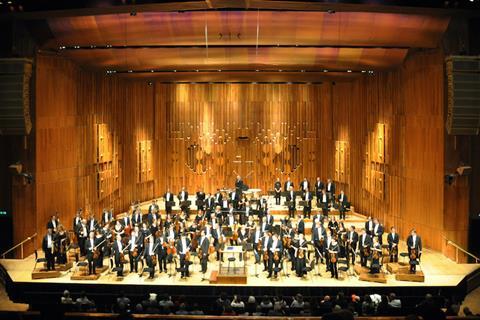 The Barbican has announced that in-person tickets for concerts scheduled after 17 May 2021 will go on sale to Barbican patrons on Wednesday 21 April, Barbican members on Thursday 22 April and will be on general sale from Friday 23 April 2021.
The spring/summer concerts of the Live from the Barbican series will take place as livestreams until 17 May and then continue to be accessible online for a global livestream audience, as well as for a reduced, socially distanced live audience in the Barbican Hall.
Tickets are £20 – 40 for live audiences in the Barbican Hall, and £12.50 to access the livestreams. Once livestream tickets are bought ahead of the concert, audiences have an additional 48 hours to re-watch the concert after the event. Discounted tickets at £5 and £10 are available to 14 – 25-year-olds through Young Barbican and over 1000 free stream passes are being offered to schools and community groups in London, as well as schools further afield in Manchester, Harlow and Norfolk, through Barbican Creative Learning.
Read London Symphony Orchestra announces plans for return to Barbican Hall
In line with Government guidance, safety measures will be in place, including operating at a reduced, 50% capacity in the Hall, one-way systems to ensure a safe and socially distanced flow of visitors through the space and sanitiser stations. Visitors are required to wear face coverings, unless exempt, and tickets need to be booked online at barbican.org.uk in advance of a visit.
Concerts featuring string players in the Live from the Barbican concerts in spring/summer 2021 feature:
Donations to the Barbican can be made here: barbican.org.uk/donate.