The Jean Sibelius Violin Competition will be held in Helsinki from 22 November to 3 December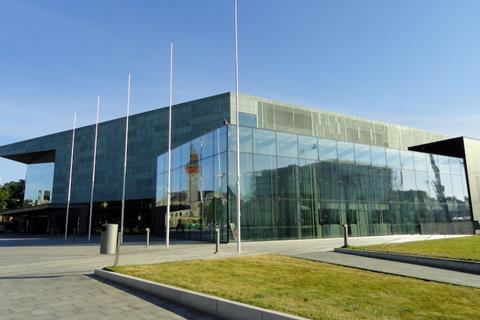 The Jean Sibelius Violin Competition, which will be held in Helsinki from November 22 to December 3 2020, has announced its jury and launched its website: http://www.sibeliuscompetition.fi.
The jury comprises Pekka Kuusisto, Wei Dong Tong, Lucie Robert, Isabelle van Keulen, Ilya Kaler, Ida Kavafian, Nam Yun Kim and Henning Kraggerud, and is chaired by Sakari Oramo.
The competition, held every five years in Helsinki, is open to violinists up to the age of 30. Approximately 40 violinists will be selected for the preliminary stages of the competition, 18 of whom will continue to the semi-finals, and then six to the final. In the qualification round and semi-finals, the contestants perform solo as well as accompanied by a pianist. In the semi-finals, a solo violin piece by composer Magnus Lindberg, commissioned specially for the competition, is mandatory for all competitors. In the final, the contestants each perform two violin concertos, one of which is Sibelius' concerto Op. 47.
In the final rounds of the competition, held in the concert hall at the Helsinki Music Centre, the contestants will perform as soloists with the Finnish Radio Symphony Orchestra conducted by Dima Slobodeniouk, and the Helsinki Philharmonic Orchestra conducted by chief conductor Susanna Mälkki. The main prize is € 30,000, the second prize € 20,000 and the third prize € 15,000.
The winner of the last Sibelius competition, held in 2015, was the Korean American-Canadian violinist Christel Lee.