The violist receives €10,000 for his innovative programme based around French Impressionism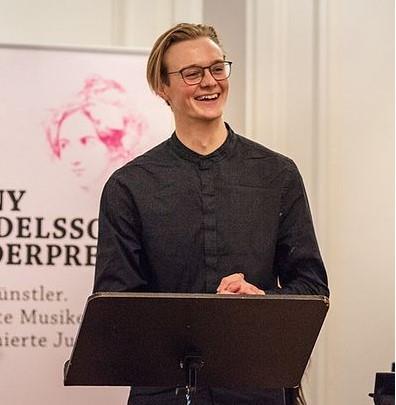 French-Dutch violist Sào Soulez Larivière has been named the winner of the Fanny Mendelssohn Advancement Award. The 22-year-old, who is currently studying with Tabea Zimmermann at the Hochschule für Musik Hanns Eisler Berlin, receives €10,000 which will go towards the production of his debut album.
The award is given annually to musicians who present an innovative programme of repertoire designed around a central concept. Larivière's programme, titled 'Impression' was themed around Monet's painting Impression: Sunrise, regarded as the foundation of the Impressionism movement. In its citation, the jury commended his 'virtuoso playing and his outstanding concept' which 'brings music, art and literature together in a unique way'. The programme included works by Rebecca Clarke, Paul Hindemith and Tōru Takemitsu.
Born in 1998, Larivière studied at the UK's Yehudi Menuhin School where he switched from violin to viola. Among his other awards are prizes at the 2016 North London Music Festival, the 2017 International Johannes Brahms Competition, the 2017 Cecil Aronowitz Viola Competition and 2019 International Max Rostal Competition.
Read: Leonid Kogan competition announces some of its winners
Read: Cecil Aronowitz International Viola Competition 2020 announces live competitors
Read: Competitions: an unnatural dissonance
'Since both of my parents are art historians, art has always played an important role in my upbringing and shaped me as a musician,' said Larivière. 'From an early age I've been fascinated by finding connections between different art forms. As Paris is my home town, it's no surprise that I feel a deep connection to the birthplace of Impressionism.'