Due to the COVID-19 crisis, the Dusseldorf-based competition has awarded prizes on the basis of candidates' application videos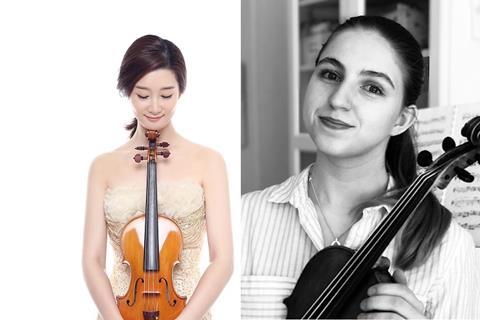 The Rubinstein International Violin Competition – in Dusseldorf, Germany - has awarded joint 1st prize to the 28-year-old South Korean violinist Yuna Ha and the 19-year-old German violinist Alexandra Weissbecker. Both will receive €1000.
Due to the COVID-19 crisis, this year's prizes were awarded based on the candidates' application video performances.
A graduate of Seoul National University, Ha is currently studying with Svetlin Roussev, Olivier Charlier and Friedemann Eichhorn at the Hochschule für Musik Weimar and the Paris Conservatory.
Weissbacker is studying with Pierre Amoyal at the Salzburg Universität Mozarteum.
3rd prize of €500 was awarded to Seonhye Song from South Korea.
The 2020 jury comprised: Yuri Bondarev, Wonhee Bae and Daniel Garlitsky.