Vichy Enchères sale of Bernard Millant collection sees J.B. Vuillaume reach €260,000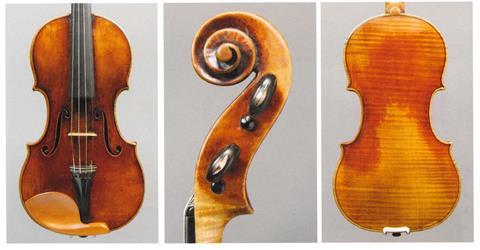 On 29 November, French auction house Vichy Enchères held a sale for 127 lots belonging to leading French bow maker Bernard Millant, who died earlier this year.
The star performer was a violin made by J.B. Vuillaume in Paris around 1840-1845 which fetched €260,000: a new record for the maker at auction. The Guarneri 'del Gesù' copy bears a fake Joseph Guarnerius label but is stamped Vuillaume and bears evidence of minor restoration as well as a soundpost crack. Its catalogue estimate was €80,000-€100,000. Millant had assembled a set of documents, photos, letters and books to prove its connection to Belgian virtuoso Eugène Ysaÿe.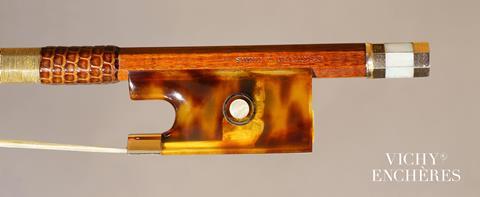 Of the bows on sale, a 1931 exhibition gold and tortoise shell mounted violin bow by Eugène Sartory in 'as new' condition quintupled its €30,000 estimate to finally reach €150,000.
A François Xavier Tourte bow estimated at between €180,000 and €200,000 was withdrawn prior to sale as the Paris Musée de la musique stepped with a temporary 'national treasure' export bar in order to consider aquiring it for its collection.