Following the emergence of minimalist music in 1960s America, some of the style's most enduring works have been written for strings, among them Steve Reich's Different Trains. Pwyll ap Siôn finds out how performers overcome the technical and psychological challenges of playing this music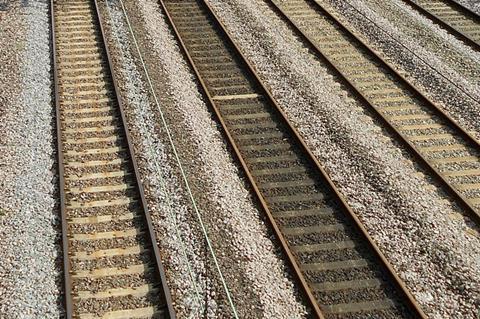 For many performers raised on the Western classical tradition, minimalism – with its repetitive patterns, looping cycles,unending scale-like figures and arpeggios, static harmony, lack of melodic shape or timbral contrast and often unvaryingly loud and relentless dynamic levels – often feels more like an endurance test than a fulfilling artistic experience. Why be forced to listen to, or play, the same thing over and over again?
Since the arrival of minimalism in America in the 1960s, the music of composers such as minimalist pioneers La Monte Young, Terry Riley, Steve Reich and Philip Glass, and those of subsequent generations like John Adams and Britain's Gavin Bryars and Michael Nyman, has sharply divided opinions. Hypnotic or boring, beautiful or maddening, complex or primitive, the style has been embraced with passion and enthusiasm by some, while others have rejected it outright. US composer Christopher Fulkerson once stated: 'Anyone who allows minimalism is a fraud. Its popularity is deplorable.' Early on, minimalism was given short shrift by music critics too. New York Times correspondent Robert T. Jones concluded in 1969 that some of Glass's early work 'lacked even the sophistication to raise it into the class of the primitive'.
Ironically enough, a few years later Jones edited a book on Glass's operas, which at least suggests that some critics can alter their opinions. Today, Reich, Glass and John Adams are fêted the world over and hailed as the classical composers of our age. Their music is performed in packed concert halls and opera houses while recordings continually sell in large numbers. All three can lay claim to having changed the course of music in the 20th century.
Intertwined with the emergence of minimalism from the avant-garde ghetto of the 1960s to mainstream success by the 1980s has been its composers' preoccupation with writing for strings. La Monte Young's radical Trio for Strings (1958) is often regarded as the first bona fide minimalist composition. The hour-long work is created out of long held notes interspersed with occasional silences. It seems an obvious point to make, but in developing this form of drone-based minimalism it made complete practical sense for Young to write for instruments that could sustain sounds indefinitely. It set the tone for the future, with stringed instruments featuring in everything from violist John Cale's visceral drones in Young's ensemble the Theatre of Eternal Music at one end of the minimalist spectrum, to Adams's coruscating, virtuosic Violin Concerto (1993) at the other – despite the fact that none of minimalism's main composers were string players themselves.
Minimalism is a kind of 'plateau of sound' rather than huge waves coming in and out. This plateau shouldn't get disturbed by any unevenness in bow movement – Darragh Morgan
Glass's groundbreaking first opera Einstein on the Beach (1976) contains large sections of music for solo violin, played in the opera by a violinist dressed up as Einstein. Since then the repertoire has grown and grown. There are now enough string quartets in the minimalist repertoire to sustain any group. Reich, Riley, Glass, Adams, Bryars and Nyman have all produced important quartet compositions; and when one starts to include the post- and 'spiritual' minimalists, the list goes on and on: Henryk Górecki, Vladimir Martynov, Valentin Silvestrov, Kevin Volans, Michael Gordon, David Lang, Julia Wolfe, Andrew Poppy, Steve Martland, Graham Fitkin and Donnacha Dennehy, to name just a few.
For those new to playing minimalist music, what follows is a step-by-step guide in seven parts, exploring what to look out for in the music, its challenges and its potential pitfalls, how to prepare for playing it, and how to approach finding an individual interpretation.
ARTICULATION
Getting articulation right is absolutely key to performing minimalist music. As violinist Darragh Morgan, who has performed a large number of minimalist works with the Smith Quartet and the Fidelio Trio, points out: 'Not only is correct articulation vital, but it would have a bad effect if you changed articulation either by accident, or through nerves, anxiety or a sudden change in interpretation during the middle of a piece. This would result in massive unevenness. One has to understand minimalism as this kind of "plateau of sound" rather than huge waves coming in and out. This "plateau" shouldn't get disturbed by any unevenness in bow movement.'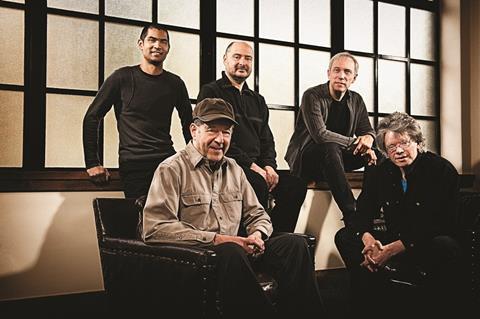 Easier said than done, perhaps. But the more you practise, rehearse and perform, the easier it gets. David Harrington, leader of the Kronos Quartet, recalls learning Reich's quartet WTC 9/11 (2010): 'At the beginning the two violins are trying to sound like a phone that's off the hook. It's actually a mixture of violins and a sound recording of a phone. Finding the correct bow articulation to give us that result was crucial.' There are other moments during the piece when the quartet has to underline or outline vocal lines and words on the pre-recorded tape. It's impossible to notate the speech rhythms exactly right, so it's a matter of listening and listening, and trying to find the precise rhythm. Harrington continues: 'In the last movement we're playing in canon with a pre-recorded voice of a singer, so you have to play it as close to the singer as possible, following the extremely subtle rhythms that are there.'
In rehearsals and recording sessions, time is often taken up experimenting with different types of articulation in order to achieve the right results. Harrington recalls that it took the Kronos nine whole days to record Reich's Different Trains in 1988: 'The physical wear and tear of doing that in the studio was extremely difficult. In fact I could say that when we play Different Trains even now, I get this residual pain in the little finger of my left hand three-quarters of the way through!'
BOWING
Articulation should provide precision and clarity, which all boils down to the kinds of bow strokes one uses, but this shouldn't result in a cold, mechanical approach. Harrington recalls a eureka moment in 1983 when rehearsing Riley's The Wheel – a slow jazz ballad for quartet: 'At that moment I started to think about the bow as the primary source of expression and warmth of sound. I can remember the exact rehearsal. It felt like we'd finally understood the piece, and as a group we were thinking in the sound world that Terry was imagining. It was a really liberating moment – it felt like we'd discovered this new musical colour that's been with us ever since.'
Bowing is also key during fast sections. As Morgan points out: 'When you're playing a piece such as Different Trains, détaché bowing is often called for. You're actually playing on the string so you need to create this absolute evenness of stroke, whether you're on a down or an up bow. Another versatile bow stroke that comes up a lot in Different Trains is martelé, and there are long passages when you're actually using a similar bow stroke nearly all the way through, despite all the tempo and dynamic shifts.'
VIBRATO VS NON-VIBRATO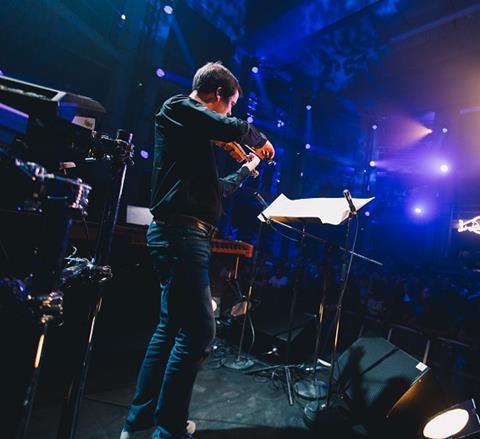 It's not all about the bow, of course. Non-vibrato is more often than not the default tone of the minimalist string player, and Young is very clear in the performance directions for his Trio for Strings (1958): 'The entire piece is senza vibrato. Vibrato should not be used at any time, ever !' However, non-vibrato need not necessarily result in monochrome playing or a dull, lifeless tone. In fact, there's a whole range of colours that can be explored between the two polarities of extreme vibrato and absolutely senza vibrato.
Harrington recalls rehearsing Morton Feldman's Piano and String Quartet (1985) in front of the composer: 'Feldman came out with this sentence: "It should sound like Schubert!"' While this wasn't quite what the quartet players were expecting, they knew exactly what Feldman meant: 'There's a certain ideal sound in Schubert.
Think of the most beautiful moments in his String Quintet in C major D956. There's this kind of glow to the tone, and that's what Feldman wanted for his music. So it might not be a non-vibrato that's called for; it might be the most beautiful kind of vibrato you can find.'
Vibrato comes in all shapes and sizes. Morgan recalls playing Arvo Pärt's Tabula Rasa (1977, for two solo violins, strings and prepared piano) in front of the composer for the first time: 'He was looking for a very singing, dolce, cantabile sound which all relates to the kind of vibrato you use, whether it's a big, chunky vibrato or poco vibrato.'
HAPPY NEW EARS
If you're planning to tackle Minimalist music you may need to swap your ears for a new set. It may sound like a contradiction in terms, but you should aim to hear this music from a range of different perspectives, even during a performance. More than simply understanding it from your own perspective (or the perspectives of the other string players), you should try to imagine the music from the audience's viewpoint.
In addition to working on two or three of the most difficult passages or transitions, there's a lot that can be done away from the instrument – Tim Fain
This new approach to listening goes back to Riley's groundbreaking early work In C (1964), which encouraged a more collective and empathetic response to performance. A 1969 review of Reich's Violin Phase (1967) credits US violinist Paul Zukofsky with his ability to be simultaneously 'in the moment' of performance while also looking in on himself. To the reviewer, Zukofsky gave the impression that he was 'simultaneously in two places – playing and out front, listening'. Clever stuff!
Getting to grips with the full score will also help you to see the piece from a variety of different angles. Morgan points out that in a piece such as Donnacha Dennehy's Bulb (2006), for piano trio, this sense of anticipation needs to be absolutely second nature: 'The piece has all these complicated riffs in alternating time signatures such as 2/4, 3/4, 3/8 and so on, so you have to know your own part and all the other parts inside out. On the surface, these patterns appear to be very similar, but they're actually changing all the time. Getting it right comes from individual practice, rehearsing lots and many performances. An ensemble coming to this music for the first time has to put in a huge amount of effort to get it right for that first performance, but maybe they'll only play it once or twice in their lives; whereas if you're in a situation where you perform it 40, 50 or 60 times, the music becomes part of you and the sound becomes the fabric of your ensemble.'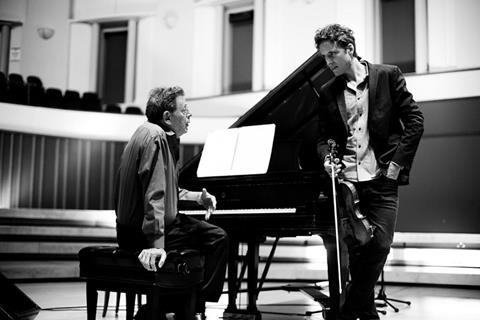 Learning can also be developed away from the instrument. American violinist Tim Fain explains: 'With a piece such as Glass's 'Knee 2' for solo violin, from his opera Einstein on the Beach, in addition to working on two or three of the most difficult passages or transitions and concentrating on them almost exclusively, there's a lot that can be done away from the instrument. What you do is imagine the physical motions of playing the piece in detail and with intensity and focus. This sort of work can be just as valuable as practising on the instrument, but with the advantage that you're not limited in terms of the amount of time you spend on it or the intensity you can bring to it.'
GETTING INTO THE RHYTHMIC GROOVE
It's incredible when you lock together as a group rhythmically at a particular moment. It's an amazing feeling when you get it right – David Harrington
Reich's music consists of close canons, interlocking rhythms and intricate contrapuntal lines, whereas Riley often creates patterns based on multiple cycles that rotate at different lengths. All of which makes the correct rhythmic alignment of the music tricky. Both Reich and Riley are, according to Harrington, 'masters of rhythm'. He goes on: 'They have a very acute sense of where the groove is happening and when you're in the pocket of the beat.' Understanding that as a performer can only really come from hours of rehearsing: 'With the Kronos, we're always trying to get into that pocket of the beat. It's incredible when you lock together as a group rhythmically at a particular moment. It's an amazing feeling when you get it right. It's something that's strengthened the Kronos as musicians. I think the sense of pulse really improves in those who play the music of Reich, Riley and Glass.'
Equally, however, a single lapse in concentration can prove catastrophic. Pianist Sarah Cahill, for whom Adams composed his China Gates (1977), explains: 'In a very different way from other kinds of music, minimalism does not permit mistakes. You hit a wrong note with Chopin or Bartók and you can recover. With minimalist music, if one wrong turn in a pattern derails you, recovery is next to impossible.'
PHYSICAL AND MENTAL PREPARATION
The most daunting element for many is minimalism's ferocious physicality. This physicality doesn't necessarily mean playing a stream of fast semiquavers at fff for 50 minutes. Harrington points out: 'The muscle control that's required to play very, very softly for long periods of time (as in Young's Chronos Kristalla, 1990) is extreme. It's harder to play softly for four hours than to play loudly for the same amount of time. It's like standing on your tiptoes for a whole hour!'
To take one example, Glass's 'Knee 2' usually lasts between 5 and 7 minutes (depending on the number of repetitions applied in performance) and is based almost entirely on scale-like patterns and arpeggiated chordal cycles. It's both physically and mentally challenging. Fain, whose dazzlingly virtuosic rendition can be heard on the 2015 CD Tim Fain Plays Philip Glass, explains how best to approach this tricky composition: 'Find the most difficult passages and concentrate on them first, one note at a time if necessary – such as the transition into figure 3; bars 3 and 4 of figure 5; and so on.'
Fain also stresses the need not to underestimate the importance of the left hand: 'From figure 3 to figure 7, for example, try to find a quiet and relaxed position for the left hand with minimal motion between chord changes. Feel your fingertips! They are soft and flexible, and that is where the tone and power of your performance will come from. When you get that, you're basically ready to go. The bow hand should then follow, keeping in mind that you are making continuous circles, moving economically, and staying as relaxed as possible in the wrist and shoulders.' Planning rehearsals carefully in advance is also advisable when learning a programme of challenging minimalist works so as not to overstretch things physically. Taking Górecki's Second Quartet as an example, Harrington states: 'Because of the kinds of repetitive bow strokes you get in the second movement, if there's some slight alignment issue in your bowing you can end up experiencing great pains in your body. You have to be really careful, so it's best to organise a large number of shorter rehearsals rather than a small number of long ones.' This is also true of Reich's and Riley's music. Rehearse for around45 minutes, and then have a stretch.
INTUITION AND INTERPRETATION
Developing an intuitive response to minimalist music can only happen with time and experience. This means getting really familiar with the repertoire through listening and playing it.
Practice is the order of the day if you are to build repertoire, sharpen your response time and develop audio-sensory movement. Morgan explains: 'As with anything in life it's about learning through experience. Take the left hand in Adams's Road Movies for violin and piano, from 1995. There are a lot of changing patterns. You rarely stay in the same octave or in the same hand shape constantly so you really have to build up familiarity in the left hand. Once you've got that secured you can start to become a little bit more confident with the music and impart your own style. You can take a little bit of time here or push a little bit there, or add a little accent that works with the style of the music, or decide whether to play it in a more bluesy, country style, and so on.'
Fain concurs: 'As you get more familiar with the physicality of the music, be moved by what inspires you in that moment and let the music flow through that. This will increase your relaxation and focus, which in turn will increase your physical endurance.'
KEY MINIMALIST REPERTOIRE
John Adams Road Movies (1995; Boosey & Hawkes)
A driving, dynamic work for violin and piano which demands razor-sharp physical and mental agility and coordination – or you'll find yourself skidding into a musical ditch!
Michael Nyman Zoo Caprices (1986; Chester Music)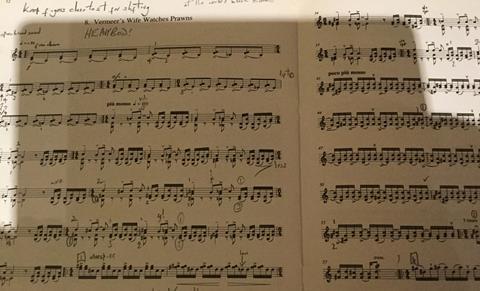 This is a series of virtuosic transcriptions for solo violin based on Nyman's orchestral soundtrack to the 1985 film
A Zed & Two Noughts
. In 'Vermeer's Wife Watches Prawns' (pictured), Morgan's annotations on the score indicate that fingers should be kept close to the strings, to facilitate any sudden shifts required to articulate double-stops. A heavy bow should be used to project the accented notes at the start of every beat. Morgan adds fingerings to certain double-stops. While the overall approach to this piece should be non-vibrato, he suggests adding a little vibrato to the tied notes in bar 7 to bring through the main melody.
Arvo Pärt Spiegel im Spiegel (1978; Universal Edition)
Pärt's early exercise in his tintinnabuli technique looks easy on paper, but there are very few top-rated performances of this piece. Bow control and the articulation and shaping of each line is absolutely crucial in ensuring a smooth, consistent and effective performance.
Steve Reich Different Trains (1988; Boosey & Hawkes)
One of the most important string quartets of the 20th century. Performing Minimalist string quartets, such as this or Kevin Volans's White Man Sleeps (1986), is all about 'controlled precision', according to violinist Darragh Morgan.
Terry Riley Salome Dances for Peace (five-quartet cycle, 1985–7; G Schirmer/AMP)
One of the most challenging but ultimately rewarding string quartet cycles of the 20th century. David Harrington (Kronos Quartet) describes reaching the end of the cycle as a combination of 'ecstasy and exhaustion'.
This article was originally published in the November 2016 issue of The Strad